A quick look at everything that caught my eye this past week:
Personalized Exo-Skeletons: In the future we may all have robotic exo-skeletons that help us out, making it easier for us to get around and haul heavy loads of equipment along the way.  Perfect for hikers, campers, little old ladies, or anyone who wants to go grocery shopping.  And now those exo-skeletons will be matched to our specific gaits.
According to Science Alert, "Scientists have developed special algorithms that enable body scaffolds called exoskeletons to adjust to the walk of the person wearing them, making these robotic aids more efficient and personalized.  The enhanced mechanics are able to tweak their behavior based on feedback from the wearer's metabolism and other measurements, and the team behind the system is calling it human-in-the-loop optimization."
The Frame: Don't like the fact that your television set is a giant eye sore in your living room?  Samsung has got you covered.
As Wired puts it, "The Frame, a clever mashup of a television and digital art display. One click on the remote toggles between the TV and "art mode," a high-res display for digital paintings, drawings, and photographs. You can import your own images, order them from Samsung at $20 a pop, or subscribe to unlimited art for $4.99 a month.  The Frame mounts flush against the wall, like a painting in a gallery. That clever design trick, coupled with the wood or metal bezel and translucent cable linking it to the Samsung One Connect, disguise the fact the Frame also streams all your favorite shows."
Personally, I'm a big fan of this concept.  It's great for hosting company as you not only get to hide your TV, you also get to add in a conversation piece as you either discuss the art itself or the fact that your TV is hidden.  As a fan of great design it's also worth appreciating for its great utilization of otherwise dead space.  And, who knows, if you like you might even find yourself spending more time staring at your TV than actually watching it.  If know I would if I could get to display my epic Instagram pictures.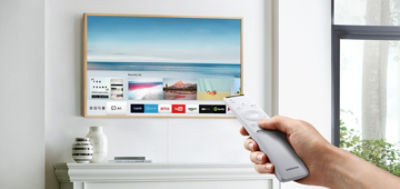 Concrete breakthrough: Scientists have finally figured out the key to why Roman concrete has survived for thousands of years while more modern day advanced concrete crumbles much more quickly than that.
As Pionic puts it, "Around A.D. 79, Roman author Pliny the Elder wrote in his Naturalis Historia that concrete structures in harbors, exposed to the constant assault of the saltwater waves, become 'a single stone mass, impregnable to the waves and every day stronger.'
He wasn't exaggerating. While modern marine concrete structures crumble within decades, 2,000-year-old Roman piers and breakwaters endure to this day, and are stronger now than when they were first constructed. University of Utah geologist Marie Jackson studies the minerals and microscale structures of Roman concrete as she would a volcanic rock. She and her colleagues have found that seawater filtering through the concrete leads to the growth of interlocking minerals that lend the concrete added cohesion."
Further understanding of how the sea affects concrete could lead to improving the performance of modern day concrete.  Something that will definitely come in handy as the polar ice caps melt and sea levels rise around the world.
Sprites successfully launched: Breakthrough Starshot, a joint effort by some of the world's leading minds to launch tiny gram sized spacecraft capable of making their way to our nearest stellar neighbor, Alpha Centauri, has successfully completed its first launch of tiny craft called "sprites".
As The Guardian puts it:
"The smallest spacecraft ever launched are successfully travelling in low Earth orbit and communicating with systems on Earth, scientists have announced.  Known as 'Sprites', the miniature satellites are just 3.5cm x 3.5cm and carry radios, sensors and computers, with each device powered by sunlight and weighing just four grams…Scientists say the latest development is an important precursor to an ambitious attempt to send space probes to planets beyond our solar system…"
Hopefully the sprites will continue to be operational and the next phase of the plan can begin in earnest.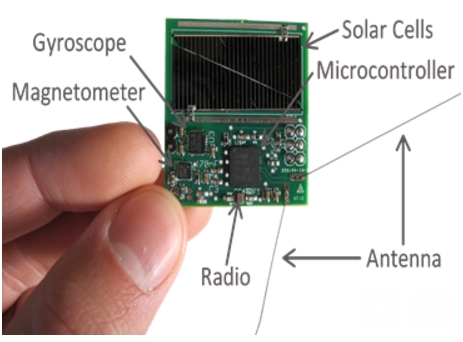 Are any of these the Greatest Idea Ever?