I want to protect the environment by making eco-friendly choices but there's only so much that I can do.  As an apartment dweller I can't even install solar panels despite the fact that I live in the middle of the Arizona desert.  But thanks to Solgami and their new origami-style blinds all that may be about to change.
As Fast Company puts it, "Solar on windows isn't a new idea, and others have created coatings that can go directly on glass. But the alternatives have been inefficient and darken rooms. 'Largely, it's reducing the quality of your light–why would you put something in your window that's going to cut your light by 50% just to gain a small amount of electricity?' says [architect Ben] Berwick. Solgami's design, by contrast, can make an apartment brighter as it works. 'It's a bit of a reconnection to the natural setting,' he says. 'It's making your apartment a better place to be.'"
It does that by reflecting light against the folds of the panel in such a way as to let more natural light inside.  An ingenious concept that could finally make it so that everyone, regardless of whether they own their own home or not, can participate in the solar revolution.  Helping to reduce our planet destroying reliance on fossil fuels once and for all.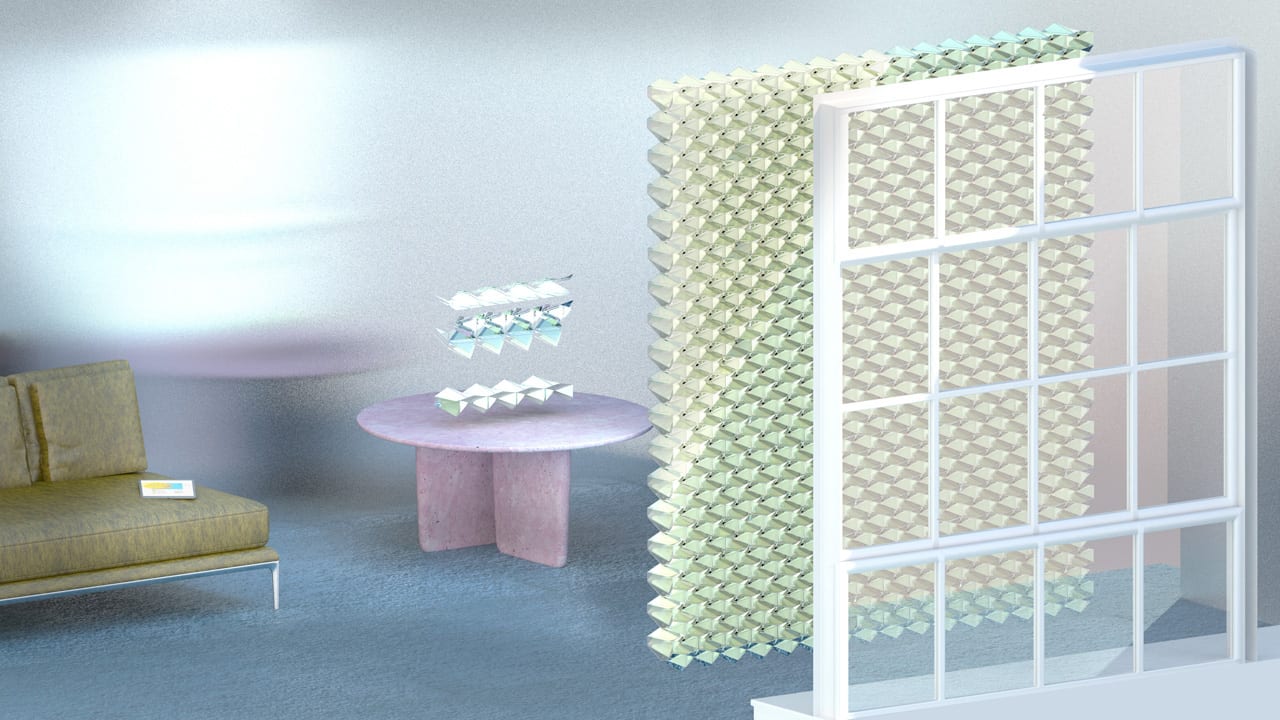 Is Solgami the Greatest Idea Ever?