In regular speed dating eligible bachelors play a glorified game of musical chairs, rotating from table to table in five minute increments, trying to make a good first impression while speaking about any topic they can think of.  Books, look, and hooks would be more focused.  No ice breakers necessary.  No corny pickup lines needed.  Instead, the only thing you are allowed to comment on or talk about is the book that the lady has chosen to bring with her.
If she brings Harry Potter you'll instantly know that this is a woman with good taste, a fellow nerd perhaps, somebody with whom you're likely to have similar interests.  A travelogue would be a sign that she suffers from wanderlust.  An Anne Rice novel that she suffers from regular lust and has no interest in a serious, long-term relationship.  Meanwhile, a true crime novel is likely to indicate what kind of shows are in her Netflix queue.  While a non-fiction book may indicate what she likes to do IRL.
The idea stems from a post I saw on Twitter a few weeks ago, where a woman noticed that men would continuously come up to her if she was reading a book about baseball.  Striking up a conversation over balls and strikes.  Hitting on her in more ways than one.  And it makes sense.  Having a shared interest is the ultimate ice  breaker.  Making it more likely that you'll want to talk to someone you otherwise would have never had the courage to talk to.  And maybe, just maybe, it can also make speed dating a little more tolerable.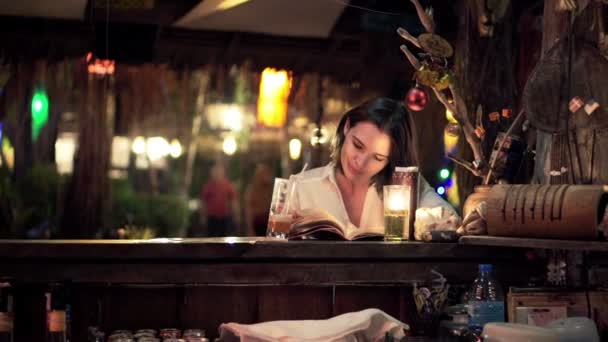 Is a speed dating event involving books the Greatest Idea Ever?