A quick look at everything that tickled my fancy this past week:
Alien Neighbors: With everything going on in the world it's nice to have a fun distraction every once in a while and what's more fun than thinking about alien civilizations?! In fact, according to a recent report we may have as many as 36 inter-stellar neighbors in the Milky Way alone.
According to Popular Mechanics:
"A pair of researchers from the University of Nottingham in the U.K.—working under the assumption it takes the same amount of time for life to evolve in the distant reaches of the galaxy as it did right here at home—have narrowed down that estimate to just 36 extraterrestrial civilizations.
"'There should be at least a few dozen active civilizations in our galaxy under the assumption that it takes 5 billion years for intelligent life to form on other planets, as on Earth,' astrophysicist Christopher Conselice explained in a press statement. The team dubbed this calculation the "Astrobiological Copernican Limit."
Fastest Internet Speed Ever: There was also exciting news closer to home.  Reports that Australia has recorded the fastest internet speed ever!
According to the BBC:
"A team from Monash, Swinburne and RMIT universities logged a data speed of 44.2 terabits per second (Tbps).
At that speed, users could download more than 1,000 high-definition movies in less than a second.
According to Ofcom, the average UK broadband speed currently is around 64 megabits per second (Mbps) – a fraction of that recorded in the recent study."
That's some serious Thunder from Down Under!
Fixing Blurry Faces: If you thought downloading 1,000 movies in 1 second was impressive wait until you get a load of a new AI trick from Duke University researchers that is capable of turning completely blurred images into high resolution portraits.
According to Newsweek:
"Scientists from Duke University in North Carolina have unveiled research showing how a new algorithm can transform a 'handful of pixels' into a realistic-looking face with up to 64 times the resolution—out-performing rival up-scaling techniques.
According to the researchers, image outputs will have differences to real people as the tool 'imagines' features like eyelashes, wrinkles or stubble. But from the blurred snaps, the AI produces super sharp results while remaining self-supervised."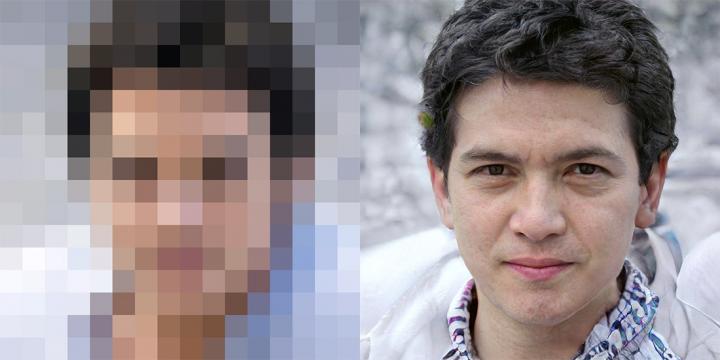 Time Travel: If we're going to be blowing people's minds then we might as well talk about time travel too.  And while it's not actually possible to travel back in time (yet) scientists did imagine to reverse time on the smallest possible scale.
Learn all about it on Science Alert.
World's Smallest Motor: And while we're at it we might as well mention a mind-blowing achievement on the nano scale.
According to New Atlas:
"Researchers at Empa and EPFL have created one of the smallest motors ever made. It's composed of just 16 atoms, and at that tiny size it seems to function right on the boundary between classical physics and the spooky quantum realm.
Like its macroscopic counterparts, this mini motor is made up of a moving part (the rotor) and a fixed part (the stator). The stator in this case is a cluster of six palladium atoms and six gallium atoms arranged in a rough triangular shape. Meanwhile, the rotor is a four-atom acetylene molecule, which rotates on the surface of the stator. The whole machine measures less than a nanometer wide.
The molecular motor can be powered by either thermal or electrical energy, although the latter was found to be much more useful. At room temperature, for example, the rotor was found to rotate back and forth at random. But when an electric current was applied using an electron scanning microscope, the rotor would spin in one direction with a 99-percent stability.
This, the team says, makes it far more practical than previous molecular motors. Ultimately, it could be used not only for moving tiny machines around, but also for energy harvesting on the nano scale."
Are any of these mind-blowing breakthroughs the Greatest Idea Ever?