High fevers.  Extreme fatigue.  A long-lasting dry cough.  Flu like symptoms.  Losing your sense of smell.  Shortness of breath.  Possible gastrointestinal issues and organ failure.  Long term damage to your lungs even if you survive.
COVID-19 is a nasty virus to say the least.  That much we know.  What we don't know is how to avoid it.  How long does it stick to various surfaces?  Can it be spread through Amazon packaging? Through take-out food?  We're not quite sure yet.
One thing we are sure of: a way to destroy it wherever its lurking.  At least in terms of disinfecting surfaces after they've potentially been contaminated.  With 99.99% accuracy.  And it's all thanks to powerful germ shredding UV lights.
According to IEEE Spectrum, "UVD Robots is a Danish company making robots that are able to disinfect patient rooms and operating theaters in hospitals. They're able to disinfect pretty much anything you point them at—each robot is a mobile array of powerful short wavelength ultraviolet-C (UVC) lights that emit enough energy to literally shred the DNA or RNA of any microorganisms that have the misfortune of being exposed to them.
They're even being put to use in Arizona in my own back yard and are likely to become a staple of hospitals around the world in the near future.  Proving once again just how important technology and outside the box thinking is going to be as we attempt to fight back against the global pandemic that currently has brought the world to a standstill.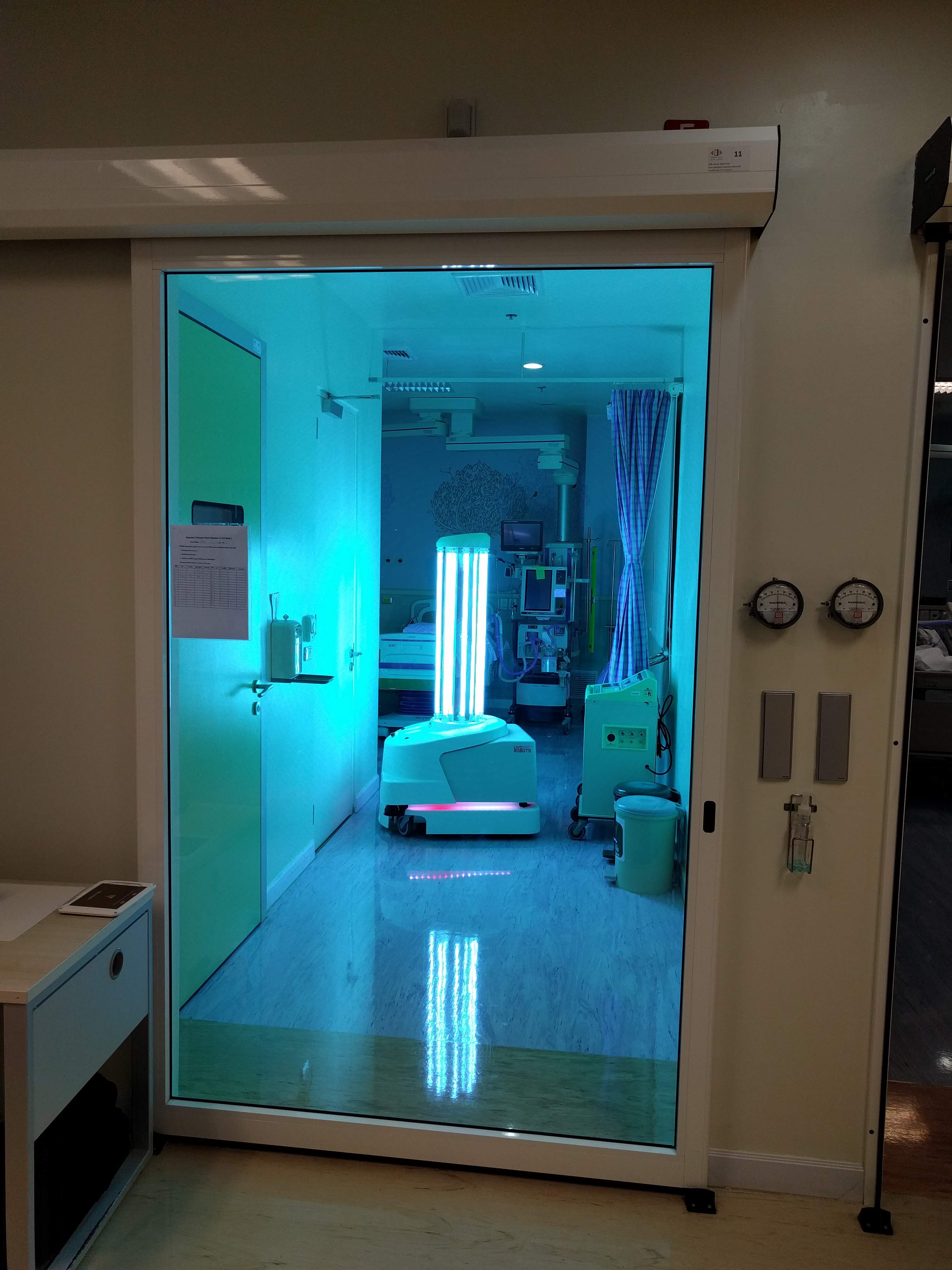 Is UVD Robots the Greatest Idea Ever?