I've always wanted to get a telescope.  Always wanted to take a step back from the minutia of my everyday life to marvel at the wonders of the Universe; to fully appreciate the scale and scope of the cosmos instead of taking my life for granted.  But I never took the plunge.  Never even knew where to begin.  What kind of telescope should I get?  How would I even know what I was looking at?  Would I ever use it enough to justify the cost?
Well, those concerns have all been alleviated thanks to an incredible new invention: a commercial telescope for the masses that is posed to revolutionize amateur astronomy.  Not since Galileo first gazed upon the stars has there been this much excitement surrounding a telescope.  And it's all thanks to a partnership between French startup Unistellar and our alien signal hunting friends, the SETI Institute.
According to Phys.Org:
"Unistellar's new eVscope leverages 'Enhanced Vision' imaging technology and now provides three unique features never before offered in a compact mass-market instrument thanks to this partnership:
Enhanced Vision produces extremely sharp, detailed images of even faint astronomical objects by accumulating their light and projecting it into the telescope's eyepiece. Enhanced Vision technology mimics the light gathering capability of significantly larger reflector telescopes, thus delivering unprecedented views of night-sky objects previously inaccessible to amateur astronomers.
Autonomous Field Detection (AFD) powered by GPS, enables the eVscope to pinpoint celestial objects of interest without complicated alignment procedures or expensive equatorial mounts. Thanks to AFD intelligent pointing and tracking, astronomers from novice to expert, can spend more time observing and always know precisely what they are looking at. This system is also able to name any object the user is observing, thanks to a coordinates database of tens of millions of celestial objects.
Campaign Mode, a revolutionary and exciting feature developed at the SETI Institute, takes advantage of the telescope's advanced imaging technology and allows users around the world to participate in observing campaigns to image and collect data on objects of special interest to researchers. In Campaign Mode, image data is automatically sent to a data repository at the SETI Institute's headquarters in Silicon Valley. The international scientific community can then access unprecedented volumes of image data for specific objects, from thousands of telescopes around the world, at different dates and times. This in turn, can enable new discoveries and enhance our understanding of the universe around us."
This telescope is a real game-changer on so many levels, as detailed above.  So much so, that the innovations bear repeating for we're talking about a commercial telescope that works nearly as well as significantly larger telescopes, enables you to quickly and easily get your bearings, identify the objects that you're looking at, and directly contribute to on-going research projects in real-time.  For a citizen scientist, it just doesn't get any better than that.
Except when it does.  Because, believe it or not, this incredible telescope is set to be relatively affordable.  The exact price isn't known yet but it's expected to cost less than $1,000 when a crowdfunding campaign launches this fall.  And personally, I can't wait!  This game-changing, do-it-all telescope is a definite must-have whether you're an amateur astronomer or just hoping to become one.  And after spending the weekend camping out under the stars, surrounded by constellations in all directions, I can tell you that I definitely want to become one.  Now more than ever.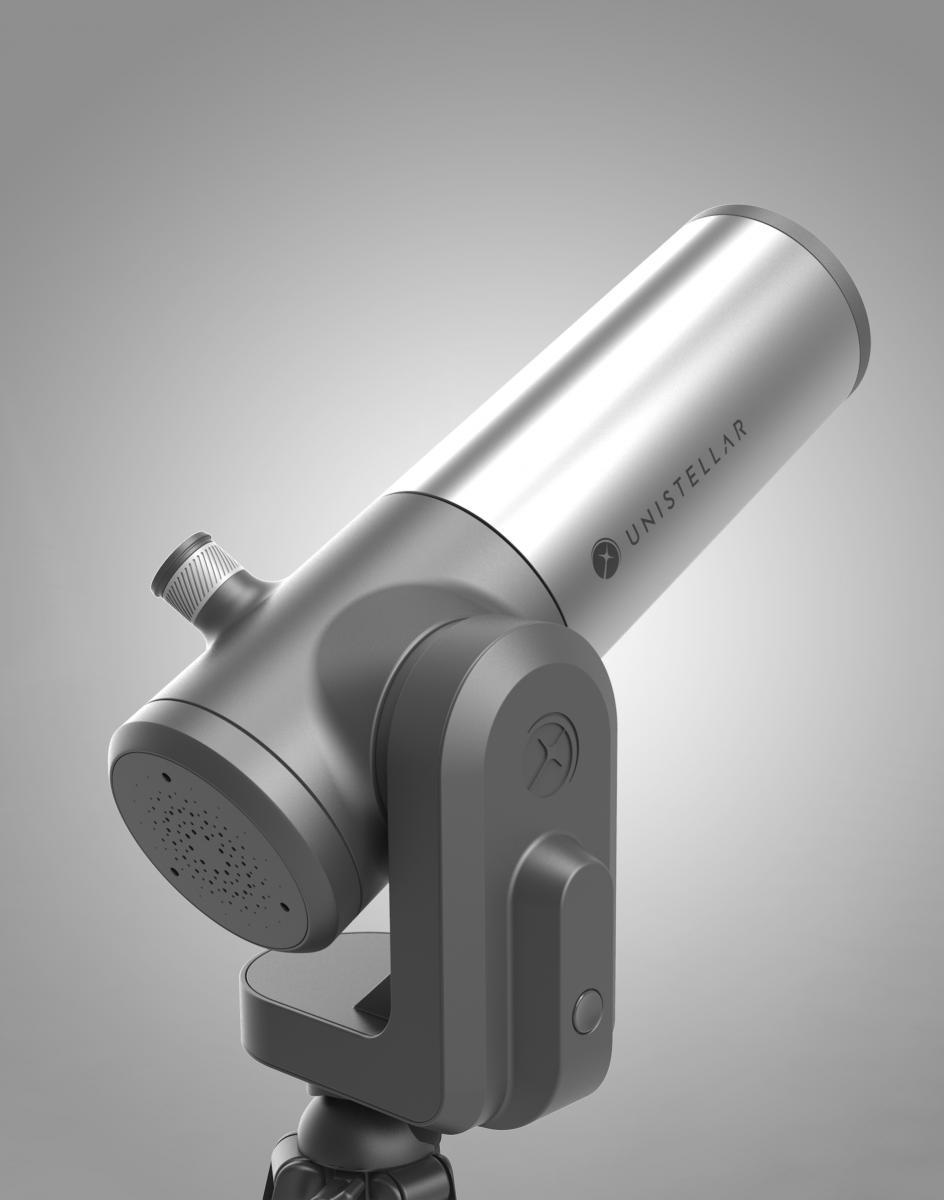 Is the eVscope telescope the Greatest Idea Ever?