Researchers from the University of Sussex have developed some of the coolest technology I have ever encountered: holograms that you can see, hear, and even feel!
As Gizmodo explains:
"The technology isn't limited to just creating a neat effect for the eyes. In addition to zipping the foam bead around to create the outlines of shapes, the transducers can also make it vibrate at frequencies that create sound waves, particularly those that fall within the range of human hearing. So not only could the bead be manipulated to create the image of a talking face, but it could also function as a tiny speaker so the face talked too. But that's not all. The researchers believe they could take things one step further to create ultrasonic sound waves at frequencies that could be felt as a tactile sensation. The flapping wings of a butterfly in flight could be felt if someone placed their hands close enough to the hologram."
Holograms have long shown promise as educational tools or methods of communication, enabling us to view schematics or interact with people who aren't really there.  But this technology points to holograms evolving beyond that.  Perhaps even getting to the point where they could one day become a viable alternative to Augmented Reality or Virtual Reality technology, enabling us to live alongside or play interactive games with life-like, fully functional avatars of our closest friends.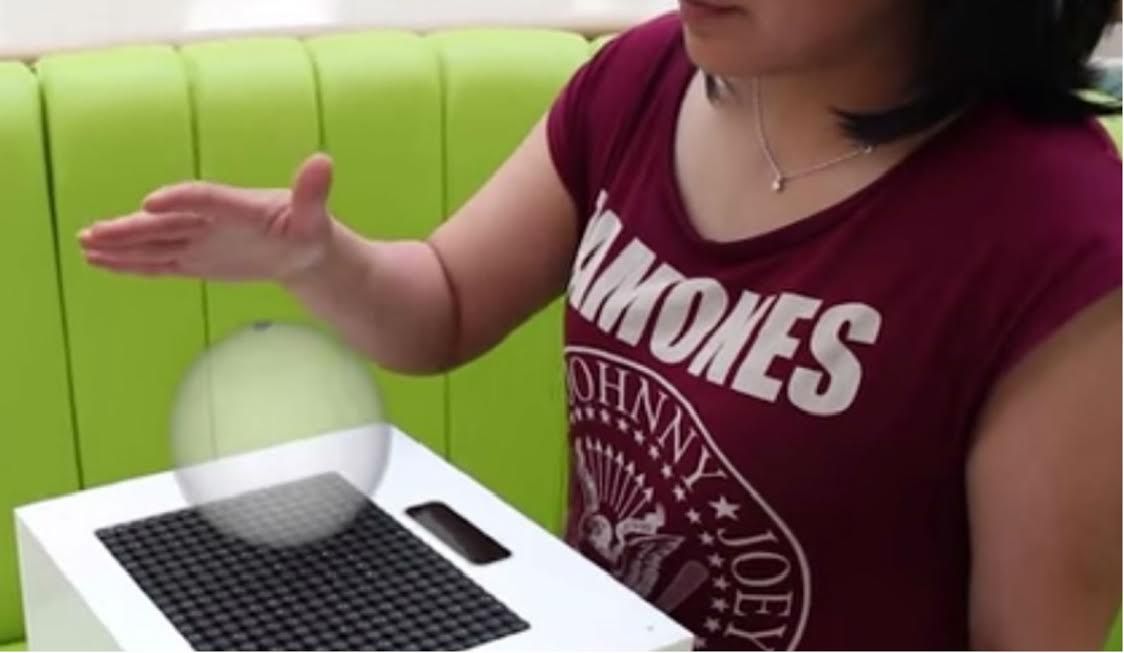 Is a hologram that you can hear and feel the Greatest Idea Ever?