A look back at a few noteworthy items from the past week related to the COVID-19 global pandemic:
Netflix Party – This Chrome extension enables you to watch Netflix with your friends regardless of where they may be.  It does this by syncing up playback, allowing anyone to hit play/pause, and adding in a group chat feature.  A useful trick during these difficult times where "Netflix and Chill" has turned into "Netflix to not be ill".
VESper Ventilators – With hospitals across the country dealing with shortages of masks, ventilators, and other important medical supplies we've been hearing countless stories of DIY engineering hacks designed to make materials last longer and supplies stretch further.  Thankfully, there's a better solution in the works.  One that could make it possible to share one ventilator with four patients.
Standing Six Feet Apart In Stores – CDC guidelines suggest that we stand six feet apart but that's not something that most people were adhering to on their own.  Go somewhere crowded, like a grocery stores, and you'd still see people crowding each other on checkout lines.  That's why I thought it would be a great idea if stores actually put markers on the floor to direct people where to stand and it looks like its finally happening.  Albertsons grocery stores are even implementing this policy as a matter of course across their entire nationwide network of stores.  As they state on their website:
"The company is installing designated waiting points through floor markers positioned throughout the store, especially at check stands and stations where people most often congregate, like the service deli, bakeries and pharmacy areas. Customers will also be asked to wait until the customer in front of them has finished collecting their groceries before unloading their groceries at the check stand. "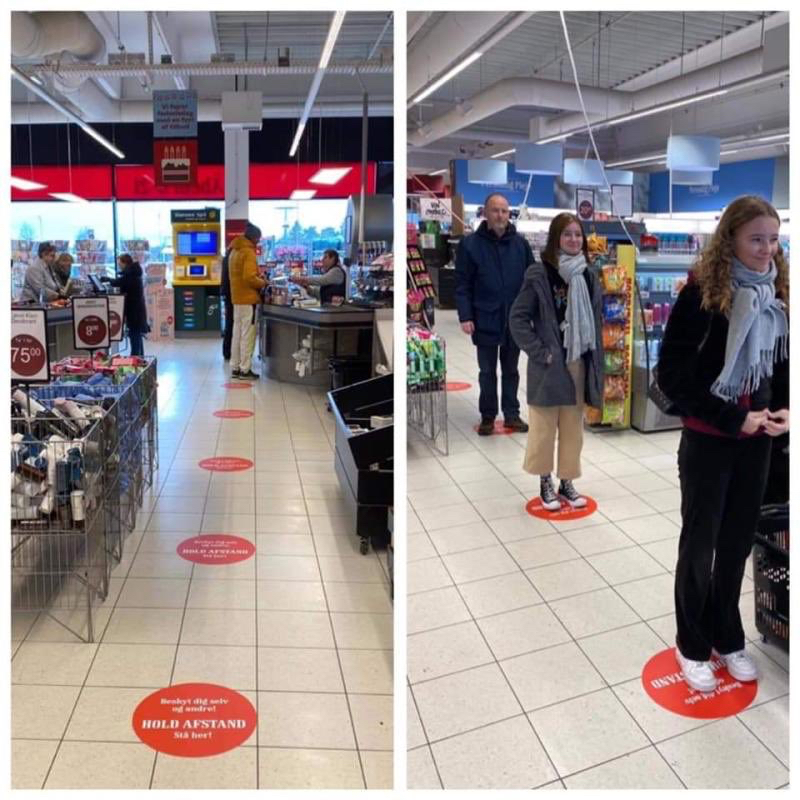 Little Free Pantries – You may have seen Little Free Libraries pop up in your neighborhood.  You know, those cute little boxes, about the size of a microwave, filled with books and operating by the honor system.  See something you like? Feel free to take it.  Have something you don't want anymore? You now have the perfect place to drop it off.  But thanks to COVID-19 those libraries have now been converted into pantries.  Filled with food items, cleaning supplies, and other necessities that may very well help your neighbors survive the weeks to come.  As the slogan goes, "Take what you need.  Bring what you can."
You can find out more at: http://www.littlefreepantry.org/.
Are any of these the Greatest Idea Ever?