Runaway llamas!!! An unidentifiable dress!!! One minute you're the talk of social media.  The next you're a distant memory.  Just ask Yo, the bare bones "social network", that took the world by storm last year when it let people say hi or "yo" to one another and did nothing else.  Nothing at all.
The Wall Street Journal summed up the phenomenon pretty well when it said:
"Few apps in history have been as controversial and polarizing as Yo. Many people have called it the world's dumbest app. It has been satirized on "The Colbert Report," Stephen Colbert's Comedy Central show. The first time it was submitted to the app store, Apple rejected it on the grounds that it lacked substance. Yo's own creators were uneasy enough about being associated with Yo that when they launched it, they didn't put the name of their software company on it."
And yet a funny thing happened on the way to obscurity.  Yo reinvented itself.  So much so that it may now be more valuable than Twitter.  That's right.  An app that started out by only doing one pointless thing may be on the verge of making it big by doing a bunch of really important things.
So what's changed?  Well, the premise behind Yo is still the same.  It's still a one dimensional push notification that you're receiving.  The key difference is that instead of receiving a Yo from your friends you can now sign up to receive them for various entities.  News outlets.  Brands.  Social media sites.
Someone you follow on Instragram just posted a new photo?  Receive a Yo.  Breaking news that affects your fantasy team?  Receive a Yo.  Tracking the performance of a stock?  Receive a Yo when the price reaches a certain point.
What this means is that the way we interact with our phones is about to change.  Instead of drilling down into our phones to open up individual apps we'll have all the information that's important to us right at our fingertips, right on our home screens.  It'll be like Google Now on steroids.  It'll become what Facebook wanted to be; an always on, in your face take over of your life.  And it'll be epic.
As Wired puts it, "Fundamentally, a Yo is a notification on your phone, one you likely receive on your lock screen. And it's an especially instructive example, because it's about as pure a distillation of a notification as you can get. The word "Yo" appears, along with who sent it.  But swipe it, and the interactivity opens up. See the Funny or Die video. Find out what the Kardashians just did. Find out the current price of Bitcoin. The crucial point here is that you've done all of these things, obtained all of this information, without ever going to your home screen and tapping an app. Swipe the notification, and it's there."
All of which is to say that Yo, of all things, is about to usher in a new age of communication.  Whose laughing now?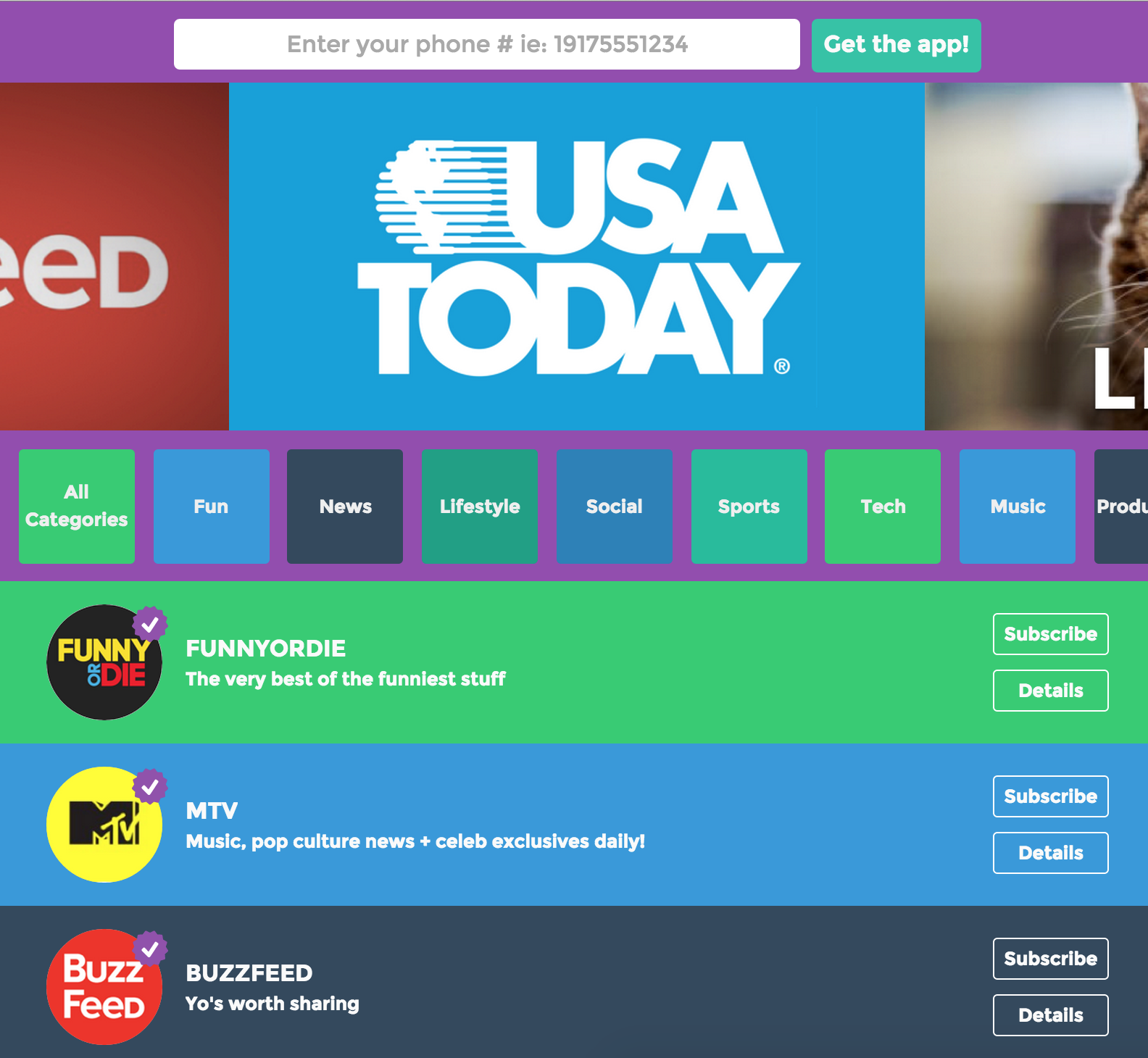 In the Yo store you can subscribe to push notifications from your favorite brands.  Does this mean that notifications are about to replace apps?