This is a list of books that I read in 2019, not necessarily a list of books that were published in 2019.
The 50 Greatest Inventions That Shaped the Modern Economy – Books that cover a wide range of topics can be hit or miss.  If you're not interested in a particular invention or topic you may not be inclined to read that section.  However, this book by Tim Harford, is so well-written and informative, that you'll want to read the entire thing.  Even the section on double-entry bookkeeping. 
The Future of the Mind – I followed up on reading Michio Kaku's Physics of the Future in 2018 by reading his look at the future of the mind in 2019.  A great choice to kick off the new year as I learned a lot about what the future may have in store for us from brain implants and telepathy to watching movies based on our dreams.
A Whole New Mind – I then read another book about the mind to continue my fascination with my new favorite topic.  One less rooted in science fiction and more so in reality.
From Amazon:
"In A Whole New Mind, Daniel Pink provides a compelling argument that right-brain–oriented skills sets—empathy, creativity, design, synthesis, and pattern recognition—are the ingredients for a 'holistic mind-set,' today's prerequisite for business success and a meaningful life."
The Big Bento Box of Unuseless Inventions – It's probably not fair to say that I read this book.  It only takes a few minutes to flip through the pages and marvel at the Rube Goldberg style inventions that aren't even real.  But then again that's the whole point.
"In Japan, Kenji Kawakami is famous for his tireless promotion of Chindogu: the art of the unuseless idea. Kawakami has developed an entire philosophy around these bizarre and logic-defying gadgets and gizmos, which must work but are actually entirely impractical."
Rethink: The Surprising History of New Ideas – A look at where ideas come from making the argument that new ideas may not really be as new as they seem at first glance.
From the New York Times:
"In an anecdote-rich tour through the centuries, Poole traces 'new' ideas in mental health back to the Stoics; dates the invention of the e-cigarette to 1965; and tells us that the leech is now an F.D.A.-approved 'medical device,' used for, among other things, preventing blood from pooling after reconstructive plastic surgery. We live in 'an age of rediscovery,' Poole writes. 'Old is the new new.'"
An Optimist's Tour of the Future – British author and comedian Mark Stevenson travels the world in search of the Next Big Thing in this very informative book that is guaranteed to change what you think about our current state of affairs.
Stealing Fire – This book by Steven Kotler will literally blow your mind as it describes all the ways the mind can be blown.
"It's the biggest revolution you've never heard of, and it's hiding in plain sight. Over the past decade, Silicon Valley executives like Eric Schmidt and Elon Musk, Special Operators like the Navy SEALs and the Green Berets, and maverick scientists like Sasha Shulgin and Amy Cuddy have turned everything we thought we knew about high-performance upside down. Instead of grit, better habits, or 10,000 hours, these trailblazers have found a surprising shortcut. They're harnessing rare and controversial states of consciousness to solve critical challenges and outperform the competition."
The Half Life of Facts – Insights into the science of science as this book by Samuel Arbesman outlines how facts are constantly changing and why that matters.  A sneaky good book that may very well be in my Top Ten now.
Half Earth – This book, written by famed Harvard biologist E.O. Wilson, makes the bold claim that to combat Climate Change, we ought to divide the Earth into two parts, one for humans, and one for everything else.
Frankenstein's Cat: Cuddling Up to Biotech's Brave New Beasts – If you like gene-editing and the idea of playing God to create new species then this is the book for you as it takes a look at the inherent weirdness of genetically modified organisms.
Abundance: The Future Is Better Than You Think –  Co-written by Steven Kotler and X-Prize founder Peter Diamandis this book was my favorite of the year as it looked at how we have the potential to make the world a better place, if we only worked together and made more efficient use of the resources that we have at our disposal.  Hence the name abundance.  Everything we need we already have.
A Brief History of the Future – As a "world famous futurist" myself it was interesting to learn about the major players and the history of the field.
From Amazon:
"Whether for economic, personal, or political reasons, people have always wanted to know what the future will bring, and there have been no lack of people to tell us. A Brief History of the Future chronicles the most influential futurists over the years, from Delphi's virgin visionaries, to pop futurists, science fiction writers, trend gurus, and evolutionary experts."
This Will Change Everything – John Brockman's anthology of collected essays from leading thinkers looks at a key idea that each person thinks has the potential to change the world.  Not all of the essays were winners but enough of them were to make the book a worthwhile read.
The Clock of the Long Now – People used to think long-term.  Building structures that would take generations to complete.  We don't do that anymore.  In today's day and age of instant gratification we want everything delivered to us instantaneously or we lose interest.  The Long Now Foundation aims to change that and get us back to thinking generationally.  Their Clock of the Long Now is meant to serve as a constant reminder of that commitment to long-term thinking.  This book examines the thinking behind this project and why it matters.
Ideaism: How a Culture of Innovation Can Make the World a Better Place – And last but not least is my very own book about the history of innovation.  I only sold 11 copies and no one has even read it yet but I stand by my assertion that this is the greatest book of all-time!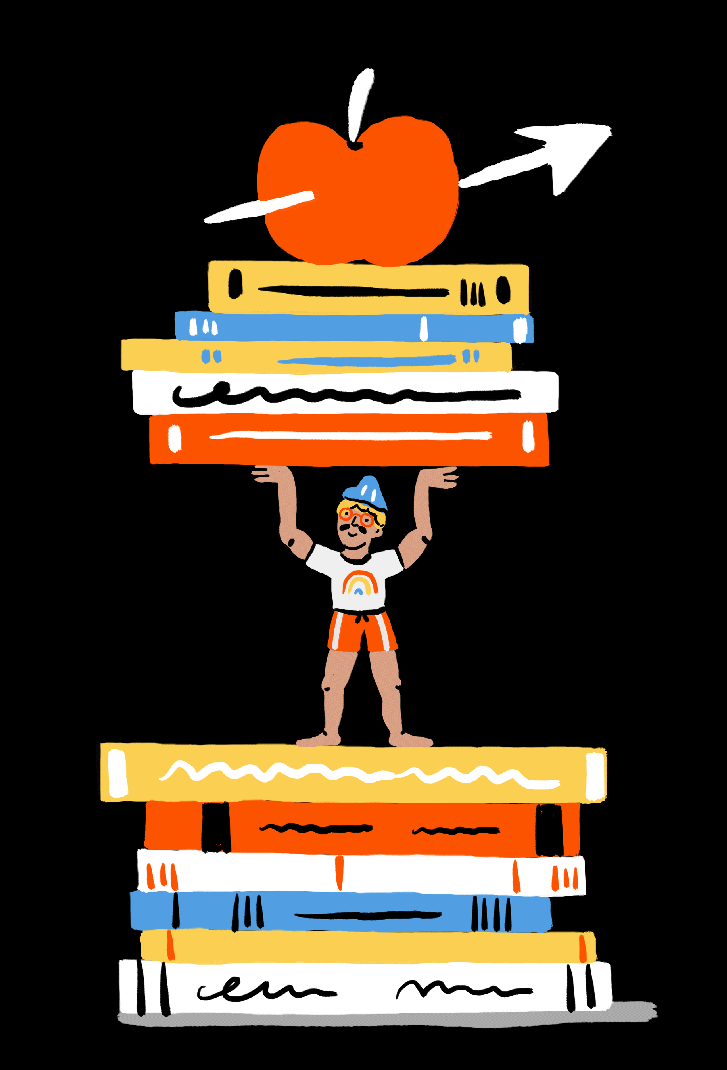 2019 was a great year for books!