Long after humans have gone extinct 3D printers will still be roaming the Earth, completing their tasks, ala the plot of Wall-E.  That's because three Danish companies plan to create 3D printers that can crawl, swim, and even fly as part of their Break the Grid initiative.
As Futurism explains, "The six-legged crawling 3D printer would skitter across roads, filling cracks in asphalt, while the swimming 3D printer would mix glue with sand from the ocean floor to build coast-protecting artificial reefs. The flying 3D printer, meanwhile, would add thermal insulation to older high-rises."
These mobile 3D printers would constantly move around the Earth in search of odd jobs, doing important work in hard to reach spots.  The pothole filling printer would be especially valuable in cities with crumbling infrastructure, while the coral reef building printer would be instrumental in the fight against Climate Change.
That's why it's easy to imagine an entire fleet of mobile 3D printers going about their business in the near future, surrounded by smaller "worker bee" drones and maybe further down the road a swarm of autonomous nanobots that pick up the remaining slack.  In the past this scenario would have been pure science fiction.  But now thanks to the Break the Grid initiative the groundwork has been laid for an autonomous future.  One in which 3D printing may have finally found a home.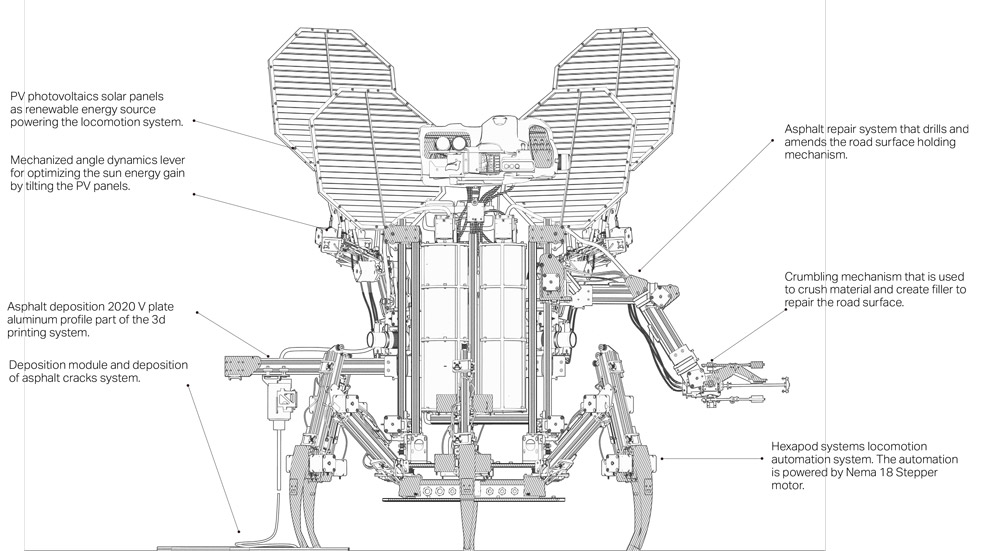 Is the Break the Grid initiative the Greatest Idea Ever?