One of the biggest fears with AI is that it'll evolve a mind of its own, capable of reasoning, figuring things out, and then ultimately deciding that it would be better off without us pesky humans around.  And while we are a long way away from that happening we do have some pretty interesting developments happening with AI.  Such as the latest breakthrough involving a Universe simulator that somehow knows things it shouldn't.
Futurism explains:
"Since we can't travel billions of years back in time — not yet, anyways — one of the best ways to understand how our universe evolved is to create computer simulations of the process using what we do know about it.
Most of those simulations fall into one of two categories: slow and more accurate, or fast and less accurate. But now, an international team of researchers has built an AI that can quickly generate highly-accurate, three-dimensional simulations of the universe — even when they tweak parameters the system wasn't trained on.
'It's like teaching image recognition software with lots of pictures of cats and dogs, but then it's able to recognize elephants,' researcher Shirley Ho said in a press release. "Nobody knows how it does this, and it's a great mystery to be solved."
This is more than just a neat party trick though.  It's actually a very useful ability, one that scientists can use to make inferences about how the Universe works.  For instance, you could run multiple simulations, tweaking the percent of dark matter present in the Universe in each of those simulations, and then look at the results as a means of investigating what a real multiverse might look like.  Creating models in this manner, aided by an artificial intelligence capable of knowing things it shouldn't, could be exactly what we need in order to crack some of the deepest mysteries of the Universe, answering the eternal questions about where we came from and where we're going.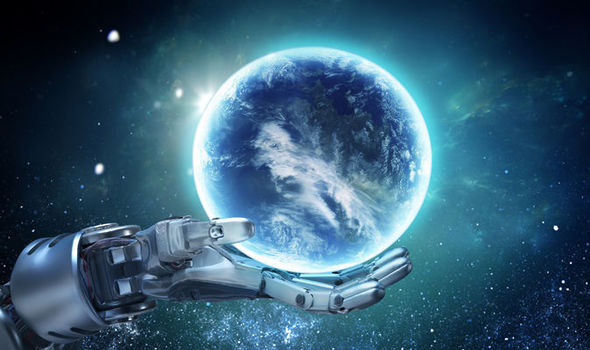 Is an all knowing AI the Greatest Idea Ever?