If we're going to feed the world's ever expanding population then we're going to need to think outside the box.  To come up with some innovative new farming techniques in order to create highly efficient sources of protein.
Using CRISPR and synthetic biology to genetically modify crops with greater yields is a good start.  As is creating lab grown meat that can reduce our dependency on cattle.  But there may be something that we can do that's even better than either of those two things.  An idea that's really outside the box: edible cotton.
Now, I'm not talking about cotton candy.  I'm talking about actual cotton.  The stuff that fabric is made of.
As Futurism puts it:
"Cotton is one of the most widely grown crops in the world. In addition to producing fiber we use for fabrics, it also generates a ton of peanut-sized seeds — for every pound of cotton fiber, we get 1.6 pounds of seeds.
These seeds contain a ton of protein. Unfortunately, they also contain a ton of gossypol, a chemical compound that protects the plant from pests and diseases.
Gossypol is toxic to humans, but [Keerti] Rathore figured out how to genetically modify the cotton plant to silence the gene that produces gossypol in its seeds. The chemical still turns up elsewhere in the plant, though, so it retains its natural protection from harm."
This is ingenious.  Making the seeds edible but leaving the plant's natural protection in place.  An innovation that could enable us to one day use these seeds in a variety of ways.
According to Futurism, "He envisions a future in which we roast the edible cottonseeds to snack on, or grind them into a flour we could use to make breads and other baked goods."
I wonder if this same technique could be used for other crops, enabling us to bypass nature's defenses in order to create other edible crops?  Edible lavender anyone?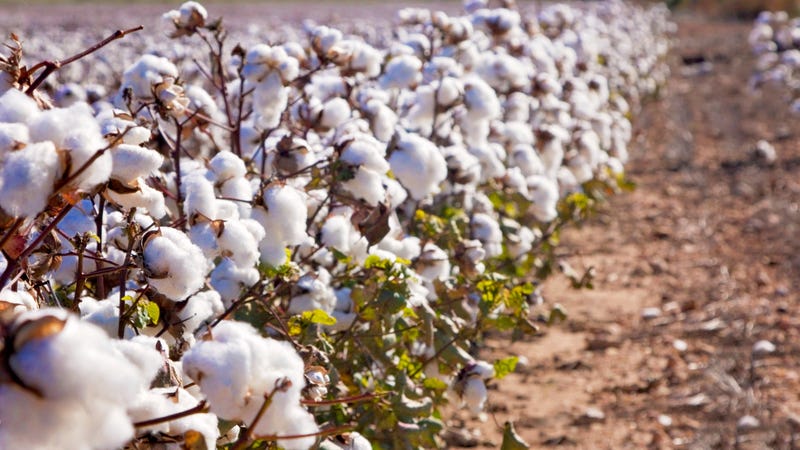 Is edible cotton the Greatest Idea Ever?