China's Social Credits: It may sound like the plot of a Black Mirror episode but for millions of Chinese citizens it will soon be reality as a trial program is underway in Shanghai that would tie a person's social reputation to their ability to move through society.  For instance, people with low scores may not be allowed to travel first class or even travel at all.
Social Media Sitters: In another sign of our times a new job has sprung up thanks to an enterprising hotel chain: social media "babysitter".  The basic premise here is that you can rest easy while on vacation, without having to worry about constantly updating your Instagram feed, because you'll have someone else to manage your account for you while you sip Mai Tais by the pool.
Human Uber: Don't want to attend a party that your ex will be at?  Don't feel like waiting in line at the DMV? Hire a Human Uber! Someone you'd pay to live your life for you.  They might even wear a screen on their face, turning them into a human Beam Telepresence Robot, so that you can still hear and see what's going on.  Another idea that sounds like the plot of a Black Mirror episode.
Sans Forgetica: If you can't remember something have solace in the fact that it's not your fault.  The culprit may actually be the font that you're reading.  Which is why researchers have invented a new font, known as Sans Forgetica, specifically designed to aid memory retention by creating letters that are harder to read, thereby forcing you to concentrate more to understand them.
Furternity Leave: Why should parents of newborns get all the fun? If this new trend CATcheson people who get a new pet may be granted some time off to bond with and train their new furry friend.  Hopefully leading to an increase in saving animals who might otherwise need to be put down at a local shelter.
Body Odor Detector: Thankfully, there's now something you can use before heading out to check how you smell, a new hand-held device that is capable of detecting the chemical compounds typically associated with body odor.  Such a device could be a real life saver.  At least for single men.
Oumuamua: The first object spotted in our solar system to ever originate from OUTSIDE our solar system is definitely an alien spaceship right?!!?! How else do you explain the fact that it doesn't act like either a comet nor an asteroid and that it picked up speed as it went by the sun?!
The Army's Coffee Algorithm: The Army is always interested in technologies that can improve their soldiers' efficiency which explains their interested in developing an algorithm that can tell a solider exactly how much coffee intake they need to maximize their productivity.  Like most military innovations it may not be long before this algorithm makes it into mainstream society and a Starbucks near you.
Molar Mic: Speaking of the military, they are also working on a sly communications method that would allow soldiers to communicate via a tooth implant.  In theory, this would reduce the amount of gear that soldiers have to carry around while also reducing the chances for miscommunication during the fog of war.
Powder Storage: Over the last few years information has been encoded on everything from DNA to pieces of quartz.  Now there's another intriguing medium at our disposal: powder. The method is so sophisticated that it can even be used to transfer complex pieces of information such as entire QR codes.
Cactus Pain Killer: A cactus-like plant native to Morocco is so hot that it can actually be used as an effective painkiller.  Just inject RTX into an inflamed area and it will effectively destroy all of the nerve endings in that area thereby eliminating the pain that you were feeling.
AlterEgo: Have you ever rehearsed what you wanted to say in your mind before you said it? Despite not opening your mouth and verbalizing your speech you can still hear your thoughts playback internally.  Now imagine if doing that could enable you control your cell phone.  That's the premise behind this wearable neural device from M.I.T. that lets users interact with devices just by speaking silently.
Eta: Just like the Weasley family clock in the Harry Potter series you too can now keep tabs on your relative's whereabouts with the Eta clock that syncs up with a user's phone and lists their current position by indicating if they are at home, at work, at school, at a friend's house, or commuting.  An invasion of privacy? Perhaps.  But a small price to pay to keep your Muggle family safe.
Knitting Buildings: 3-D printing hasn't fully caught on yet but perhaps knitting will thanks to a new construction technique that will literally let us knit entire buildings.  Crochet it isn't so.
Replika.AI: By corresponding with this chatbot you won't just be engaging in conversation with a new friend.  You'll also be training your replacement as it may one day be possible to have a "replica" that will share all of your same linguistic nuances, enabling you to carry on conversations with loved ones even after you pass away.
Google Duplex: Speaking of chatbots, Google unveiled Duplex earlier this year, a human sounding bot capable of serving as your personal assistant, by making realistic phone calls on your behalf.  The service could be used to make restaurant reservations or deal with customer service reps, freeing you up to deal with more important matters.  Like playing Pokémon Go.
Koji: This Japanese fungus is capable of dry-aging a steak 45 days in just 48 hours! Amazing.
Michihito Matsuda: Speaking of Japan, the next Mayor of Tokyo may be a robot.  If elected Matsuda would have analyzed poll data and other pieces of relevant information to make informed decisions in the best interests of the public.  Which is more than we can say about our current political landscape over here in America.
CTRL-Kit: In the future it may be possible to interact with your apps using only the power of your thoughts.  No invasive brain surgery required.  In fact, it can all happen via a wearable wristband.
Plane Train: Every year there are invariably several weird transportation themed ideas and 2018 was no different.  The most impressive of the ideas is for a train that turns into a plane and vice versa, thanks to detachable wings, thereby removing the hassle of commuting to the airport for city dwellers.  2018 also gave us a car that runs on air and a plane built with no moving parts.
Cryptokitties: 2018 will always be remembered for being the year that gave us Cryptokitties, uniquely identifiable virtual cats that could be bought and sold on the Blockchain as well as the Sweatcoin, a virtual currency you could earn by working out.
Vesta: This Alexa on wheels would be a portable robot, possibly akin to Rosie the Robot from the Jetsons, capable of following you around the house to respond to your every whim.  Or at least order you products from Amazon as needed.
ShapeScale: The device is capable of generating a realistic 3D image of your entire body to help you better visualize your fitness.  You'll even be able to view a heat map to see where your changes have occurred allowing you to chart your progress over time and set goals for yourself.  Everything that you need to take your fitness to the next level.  If you can bear to look.
Stomach FitBit: Just when you thought things couldn't get any weirder there's the StomachFitBit, a swallow-able smart pill that will monitor how your stomach responds to stress, sleep, and of course, eating.  Giving new meaning to the phrase gut feeling.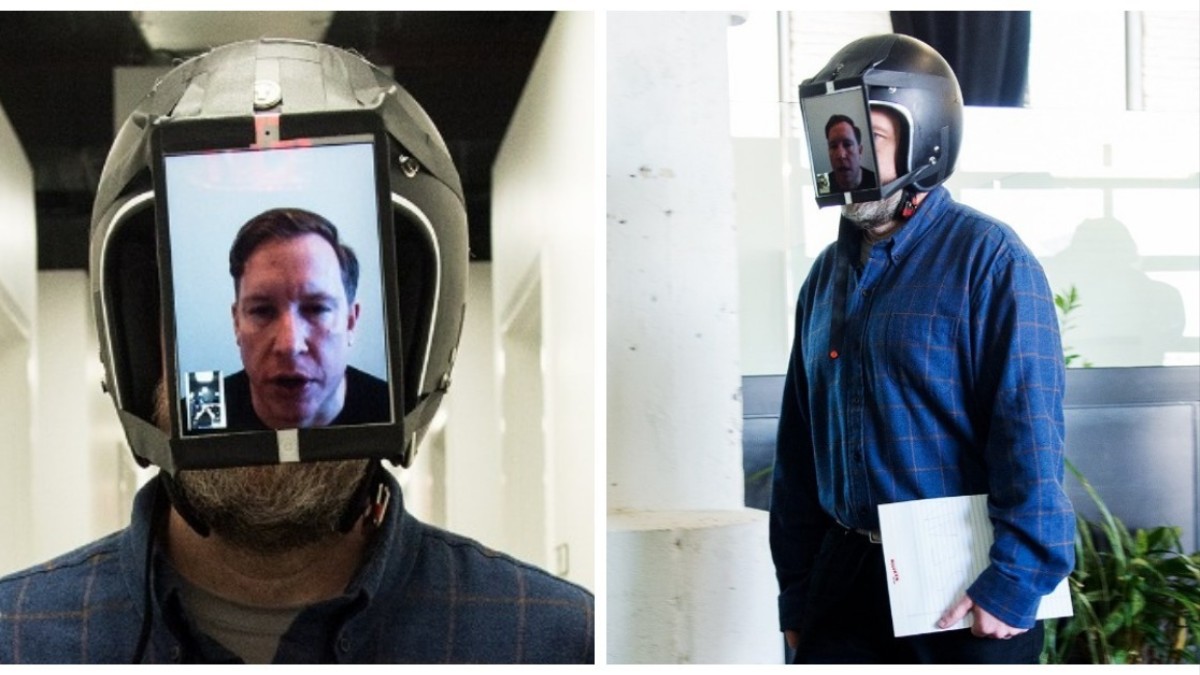 Is Human Uber the weirdest idea of the year?