It may not seem like it on the surface but we all have shit that we have to deal with.  Personal issues, bouts of depression, struggles with inner demons.  Whatever the case may be.  Life isn't all sunshine, rainbows, and unicorns.  It's a daily reevaluation of who we are and who we want to be.  That's why it's important to have some perspective.  To never get too high or too low.  To never give into your doubts.  To never cast aspersions onto another person.
And yet we're all guilty of it.  Judging others while acting hypocritically as we ignore our own problems.  That's why therapy is so important.  Having someone to talk to, someone that you can open up to, confide in – that can be the difference between living a healthy life or one in which you bottle up your emotions until they boil up to the surface.
Unfortunately, therapy is a taboo topic.  One that most people go to great lengths to avoid.  Whether its couples therapy or personal maintenance doesn't matter.  All types of therapy are looked down upon.  Just ask Tony Soprano.  Instead what most people do is burden their friends with their problems.  A great approach for the person struggling to cope with a particular issue.  Not so great for the friend who has to put on a brave face and pretend to give a shit about your office politics.
Thankfully, there's now a better way.  An AI chat bot app capable of carrying on a full conversation with you about any topic.  Giving you someone to dump your problems on or just correspond with to pass the time.  To some this may seem a little bit creepy.  Having to rely on an AI chat bot for self-esteem boasts is a sad sign of our times.  But it also could be a sign of things to come.
Right now these chat bots are here for moral support but in the near future the technology might go one step further.  Possibly allowing us to live on posthumously in the form of a personalized chat bot that would mimic our own unique communication style.  Instead of Augmented Reality this would be Augmented Eternity.  And by analyzing our entire digital footprint i.e. all of our text messages, emails, blog posts, etc. this may soon be possible.  In fact, the conversations you're having with your chat bot today could go a long way towards honing what your future digital self may sound like.
As Digital Trends reports:
"Researchers Shriya Devadiga and Bhakthi Shetty have been investigating how a chat bot could be made to duplicate a person's personality digitally, granting users the ability to chat with an A.I. approximation of an individual, such as a family member, who is no longer around.

For their study, the researchers used Replika A.I., an app created by Russian coder Euginia Kuyda. Replika trains a chatbot designed to replicate an individual's communication patterns by using their digital conversations as training data. Through pattern matching, the more you chat to your Replika A.I. chatbot, the more its sentences sound like something that you would say. Or, in the case of Devadiga and Shetty's proposal, something that your deceased relative, loved one or friend might say."

Is this a future that you would look forward to?  Or one that you would shy away from?  Considering the seriousness of mental health issues, especially when it comes to dealing with loss and mourning a loved one, I say bring it on our chat bot infused future.  Making the world better one conversation at a time.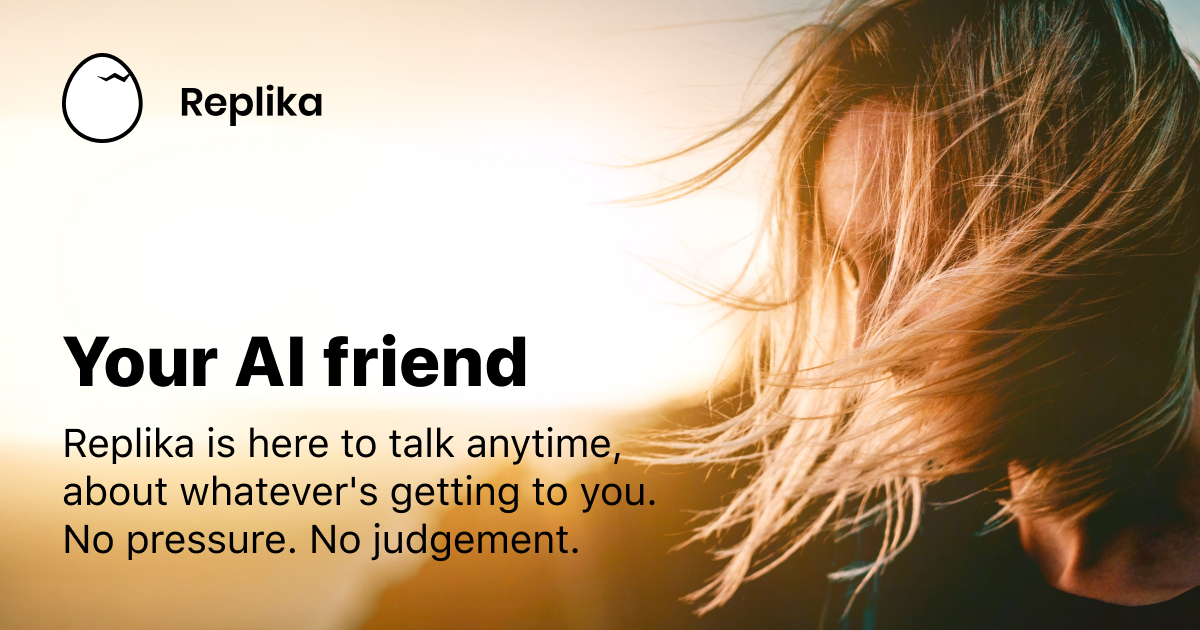 Is Replika the Greatest Idea Ever?