Last week while driving through the Arizona countryside I pulled over onto a scenic overlook in order to take some pictures of an epic sunset.  I was enjoying the views when suddenly my evening was disrupted by the sounds of an annoying drone buzzing overhead.  Was the drone taking pictures of me?  Or just of the sunset?  Oblivious to the fact that it was ruining my life?  Either way, it was annoying and I had to leave the area immediately.
Fortunately, there may soon be a solution for dealing with noisy drones.  A new approach to designing aircraft that could revolutionize artificial flight.  And it's all thanks to researchers from M.I.T. who have invented a plane capable of flying without any moving parts.
As Reuters puts it, "Some 115 years after the first powered flight, scientists have developed a radical new approach toward flying in the form of a small, lightweight and virtually noiseless airplane that gets airborne with no moving parts like propellers or turbine blades…[the] unmanned airplane [is] powered not by engines that burn fossils fuels but by ion wind propulsion, also called electro-aerodynamic thrust.  The aircraft, called Version 2 EAD Airframe, or V2, weighs only 5.4 pounds (2.45 kg) with a wingspan of 16-1/2 feet (5 meters)."
Considering the size of the test craft and the duration that it flew for we clearly have a long way to go before we're designing jumbo jets in this same manner.  But it is an interesting proof of concept at the very least.  One that could hopefully pave the way for noiseless drones at the very least.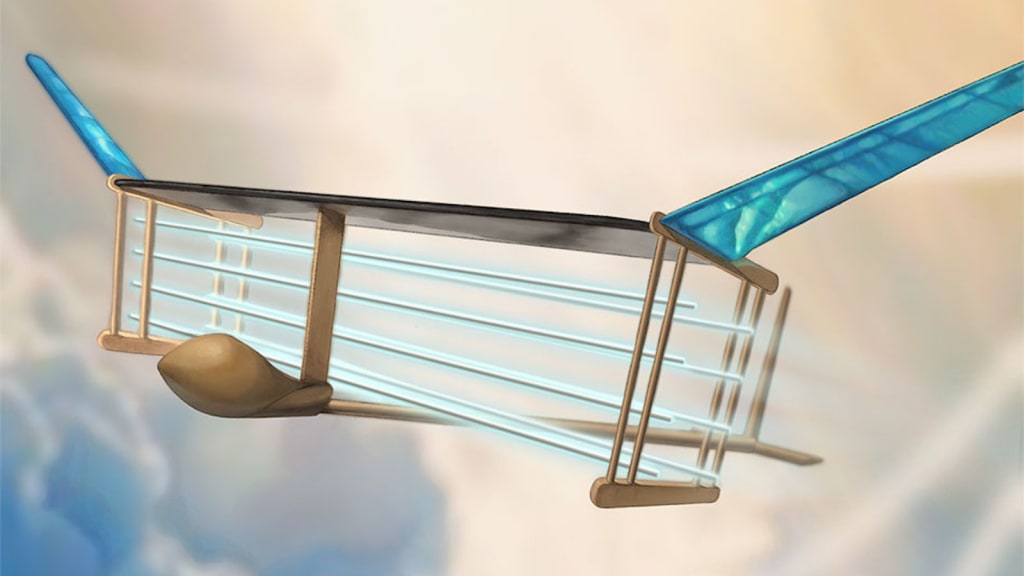 Is a plane with no moving parts the Greatest Idea Ever?