A quick look at some of the latest mind blowing scientific research currently making the rounds.
Nanobot Spray
It has been said that the development of nanotechnology could have the same kind of impact that the discovery of microscopic bacteria once did as it would allow us to operate at a whole new scale that was previously unknown to us.  What we have to do now is figure out the best way to take advantage of this technology.  A new aerosol spray could be how we do it.
As Futurism puts it, "You may have sworn off aerosol sprays in the '90s when everyone was talking about the hole in the ozone layer, but a team of researchers from MIT has found a use for aerosols that could be good for both the environment and our health. This spray contains nanobots, tiny sensors with the potential to do everything, from detecting dangerous leaks in pipelines, to diagnosing health issues."
This spray would make it super easy to deploy these nanobots where needed.
Dissolvable Microneedles 
In the future going to the doctor may become a far more pleasant experience than it is today thanks to a new drug delivery breakthrough.
As Futurism puts it, "A fear of needles may soon be a thing of the past, as a team at the University of Texas at Dallas has come up with a painless alternative to conventional syringes.
With the new method, drugs would still be injected into the body, but using a microneedle that patients can't even feel. The needle is so thin that it would break off under the skin dissolving as it releases the intended substance over time. Although the system wouldn't work for every kind of medication, ultra-thin needles are able to deliver a variety of drugs, provided they are made of small molecules."
AI Made From DNA 
It's easy to assume that the future will either be dominated by Artificial Intelligence, the ability to use gene-editing techniques like CRISPR-CAS-9 to control our biological destiny, or both.  But I bet no one saw AI made from DNA coming.  Yet, that's exactly what we may have.
According to Vice, "Last Wednesday, researchers at Caltech announced that they created an artificial neural network from synthetic DNA that is able to recognize numbers coded in molecules. It's a novel implementation of a classic machine learning test that demonstrates how the very building blocks of life can be harnessed as a computer."
It will be interesting to monitor this project going forward and see just how complex these neural networks can become.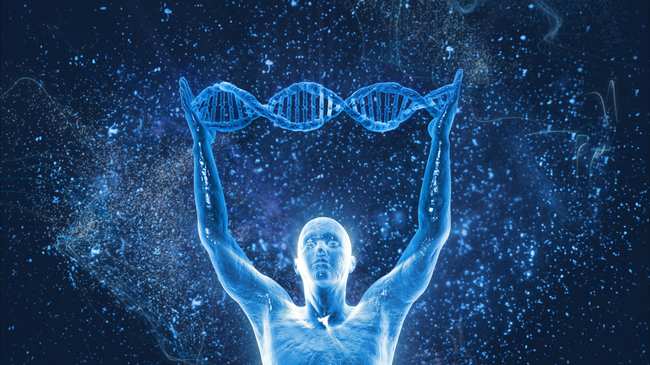 Grandmother Neurons
Need to recover quickly from jet lag? New research may help us figure out how to do just that.
According to New Atlas, "Humans have evolved to do stuff during the day and sleep at night, but international travel or shift work can throw off that natural rhythm. Finding ways to reset this circadian clock could be key, and now researchers at Washington University in St Louis have isolated a small cluster of 'grandmother' neurons that tell the rest of the brain when to go to bed, and found that stimulating those could help combat jet lag."
Are any of these the Greatest Idea Ever?