Here's a quick look at everything that tickled my fancy over the last week:
Tiny Robot Olympics
DARPA is looking to host an Olympics of sorts in order to push innovation in the field of robotics.  The goal would be to design tiny bug-sized robots capable of conducting surveillance, assisting in search and rescue missions, or being used to repair hard to reach places inside of autonomous vehicles.  In other words DARPA is trying to bring the technology behind Ant-Man to life.
According to Popular Mechanics, "Researchers will design and test new ways to power the small robots, as well as try new materials that could improve the robots' performance without compromising on size or weight. Competitions that test robots' untethered actuator-power systems will measure how high and far a robot can jump, how much weight it can lift, how far it can throw objects, and how it fares in a tug-of-war. Another contest will evaluate complete robot designs to see their rock piling, climbing, navigation skills, or put them through a biathlon."
Hopefully, NBC won't be airing these Olympics on a 12 hour tape delay.  I don't know what I would do with myself if the tug-of-war results are spoiled ahead of time on Twitter.
Pocket Espresso Machine
Speaking of things that are tiny….there is now an espresso machine that you can put in your pocket and travel around with!
As Mental Floss puts it:
"If you've been putting off buying an espresso machine until you have the counter space, check out the Nanopresso from Wacaco. The gadget is smaller than most travel mugs, and it lets you brew hot, fresh coffee in even remote, electricity-free locations.
According to Bustle, Nanopresso operates through a hand-powered system. Just load water and your favorite blend of finely ground espresso in the right compartments, screw it back together, and pump the button on the side. Soon you'll have a shot of espresso you can squeeze directly into the detachable cup."
No More Liquid Travel Ban?!?!
A detailed new Computed Tomography scanner could provide security personnel with such high resolution images that airports won't need to restrict the amount of liquids that you can carry onto planes.  That means no more taking liquids out of your luggage, moving them into plastic bags, or having to discard items that don't met the size threshold requirement.
According to The Guardian, "The regulations on carrying liquids, which require passengers to keep liquids of up to 100ml in transparent plastic bags, came into force in 2006.
The new technology, which could lead to the removal of the 100ml limit, has been tested at Amsterdam's Schiphol airport and John F Kennedy airport in New York City."
Amazon's Part Finder
Phones are already pretty handy but now they can literally act like a handy man.
According to Digital Trends, "Your days of going to Lowe's or Home Depot with a random screw in your hand and a look of quiet desperation on your face will soon be behind you, and it's all thanks to Amazon. The online retail giant's greatest gift to us this year may not have anything at all to do with Prime Day, but rather with a new mobile app feature that lets you simply point your smartphone camera at the spare part in question so that Amazon can scan it, match it with the correct item, and then send you to buy said item online.
The app is appropriately named 'Part Finder,' and could be a real game changer for home improvement projects everywhere."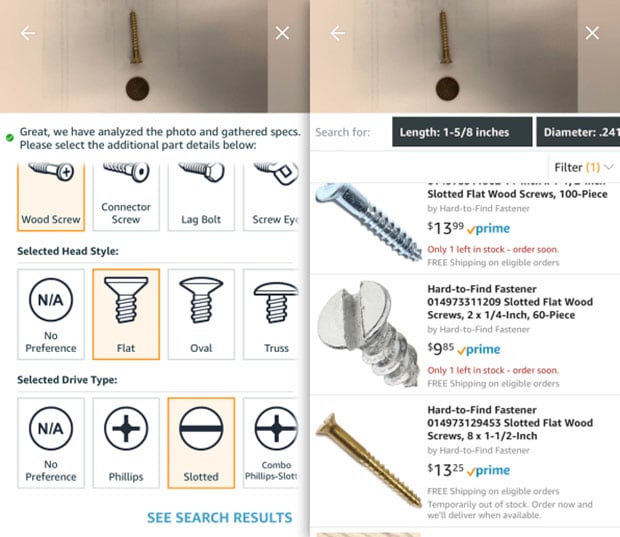 Weird New Fruits
Not only can gene editing cure diseases and create designer babies but it may one day lead to the creation of exotic new fruits as well!  Or even significant improvements upon existing fruits such as creating sweeter tasting strawberries! As if that would even be needed.
According to The Guardian, "While researchers have previously produced plants with specific traits through traditional breeding techniques, experts say new technologies such as the gene-editing tool Crispr-Cas-9 could be used to bring about changes far more rapidly and efficiently.
It could, they say, potentially open the door to a new range of fruits and vegetables that look, taste and feel very different to those we are used to."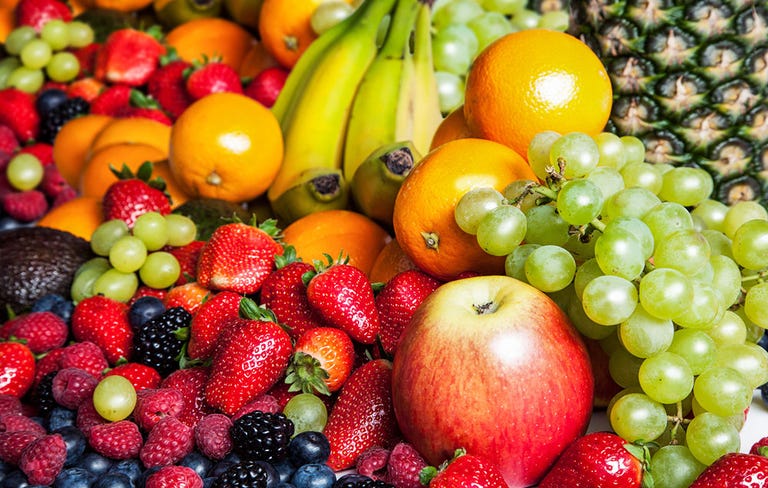 Are any of these the Greatest Idea Ever?