How do you watch TV? As it airs while live-tweeting your every waking thought and opinion? Via your DVR, at your convenience, so that you can catch up when you feel like it, and fast forward through the commercials as you please?  Or on Netflix years later, so that you can binge watch an entire series all at once and never have to go through the torment of waiting for new episodes to air?
Regardless of how you watch TV currently, the way in which you watch TV in the future may be drastically different.  In fact, it could be drastically different right now if you're willing to roll the dice on a new Choose Your Own Adventure style app from director Steven Soderbergh known as Mosaic that puts you in control of a character's destiny and the pace at which you watch it all unfold.
As Wired puts it:
"After watching each segment—some only a few minutes, some as long as a standard television episode—viewers are given options for whose point of view they want to follow and where they want to go next. Those who want to be completest and watch both options before moving on can do so, those who want to race to find out whodunit can do that too. Because each node, filmed by Soderbergh himself, feels like a TV show, launching Mosaic can be akin to sneaking a quick show on Netflix while commuting to work or waiting on a friend; but because it's long story that's easily flipped through, it can also be enjoyed like the pulpy crime novel on your nightstand, something you chip away at a little bit at a time before bed."
The idea of interactive storytelling isn't new.  Netflix is working on similar technology, starting with children's programming, and of course the iconic Choose Your Own Adventure books started it all.  But Mosaic feels different.  Especially since it's designed with smartphone using millennials in mind, not couch potatoes watching through a traditional set top box in their living room.  But if you are a traditional consumer of television programming don't fret.  The murder mystery storyline fueling Mosaic's app will also be airing on HBO in January as a mini-series.
So will Mosaic be the future of television programming?  Only time will tell.  For now, it's just another source competing for our undivided attention in an age of distraction.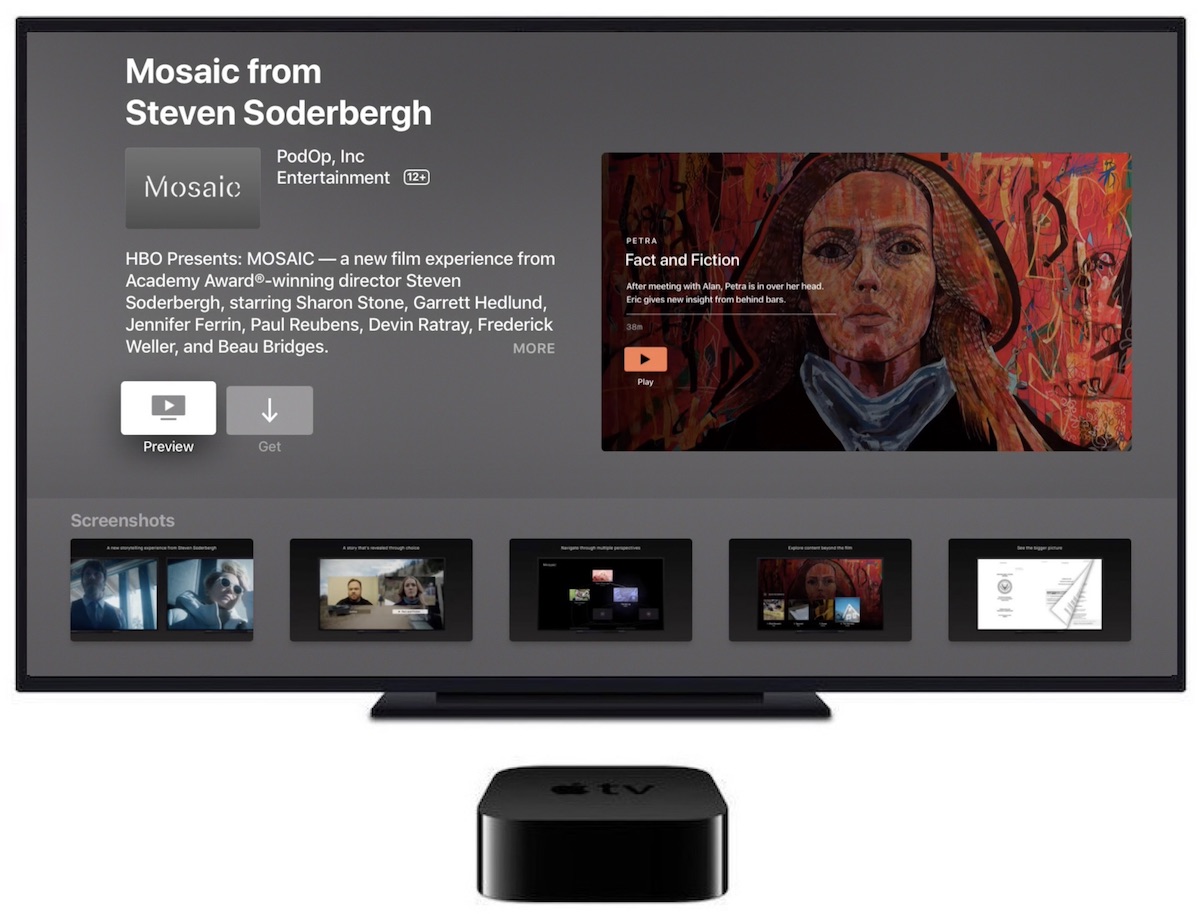 Is Mosaic the Greatest Idea Ever?