I've never understood why women wanted to get pregnant.  Was it because of maternal instinct? Societal peer pressure?  I suppose there are plenty of legitimate reasons why someone would want to get pregnant but all of them are devoid of reason.  Because when it comes down to it, there's no logical reason why someone would want to get pregnant.  Start a family, yes.  Raise a child, yes.  But get pregnant, no.  Wanting to be preggers just doesn't make any sense.
Just think about all the downsides.  When you're pregnant you're basically immobile.  You can't go hiking or do any of the other things that you would have done when you weren't pregnant.  You can't drink alcohol.  Or smoke.  Can't fly in your later term.  You're constantly hungry, constantly having to deal with back pain.  Not to mention the extreme pain, serious health risks, and chance of dying that you encounter during the actual child birthing process.  Even if you make it out unscathed it could take you months or years to regain your figure if you ever do at all.
So, if I were a woman and wanted to have a family, I'd either find a surrogate to carry my child for me or I'd let someone else do all the heavy lifting and adopt a baby.  That's the logical thing to do.  The less time spent having to deal with actually being pregnant the better.  That's why the latest research from scientists in Philadelphia is so exciting.  For they may be on the verge of inventing an artificial womb capable of carrying fetuses to term outside of the human body.
According to Vox:
"The research remains preliminary, but in April a group of scientists at the Children's Hospital of Philadelphia announced amazing advances in artificial womb technologies. The authors explained how they had successfully sustained significantly premature lambs for four weeks in an artificial womb they had designed.
This enabled the lambs to develop in a way very similar to lambs that had developed in their mothers' wombs. Indeed, the oldest lamb — more than a year old at the time the paper was published — appeared to be completely normal.
The technology included placing the premature lambs in a "biobag" containing a bath of simulated amniotic fluid, regularly replenished, with an oxygenator circuit connected to the lamb via the umbilical cord.
The lambs were at a stage of development comparable to that of a 22- to 24-week-old human fetus. Babies born at that stage of gestation have very high mortality rates —roughly 70 percent at 22 weeks — and almost all who survive have long-term health problems. The immediate hope is that artificial wombs could raise the survival rate of human fetuses and improve their lifelong health substantially."
What this means, is that, in theory, it may be possible to remove a fetus from a mother's womb, at say, the 18 week mark, via a minimally invasive surgical procedure, and then transfer that fetus to the artificial womb where it would continue the gestation process on its own.  Freed of the burdens of pregnancy the mother would now be free to live her life without the burden of having to carry around another human being inside of her.  Which means more hiking, more traveling, and more sexy time!  Doesn't that sound a whole lot better than actually being pregnant for nine months???!!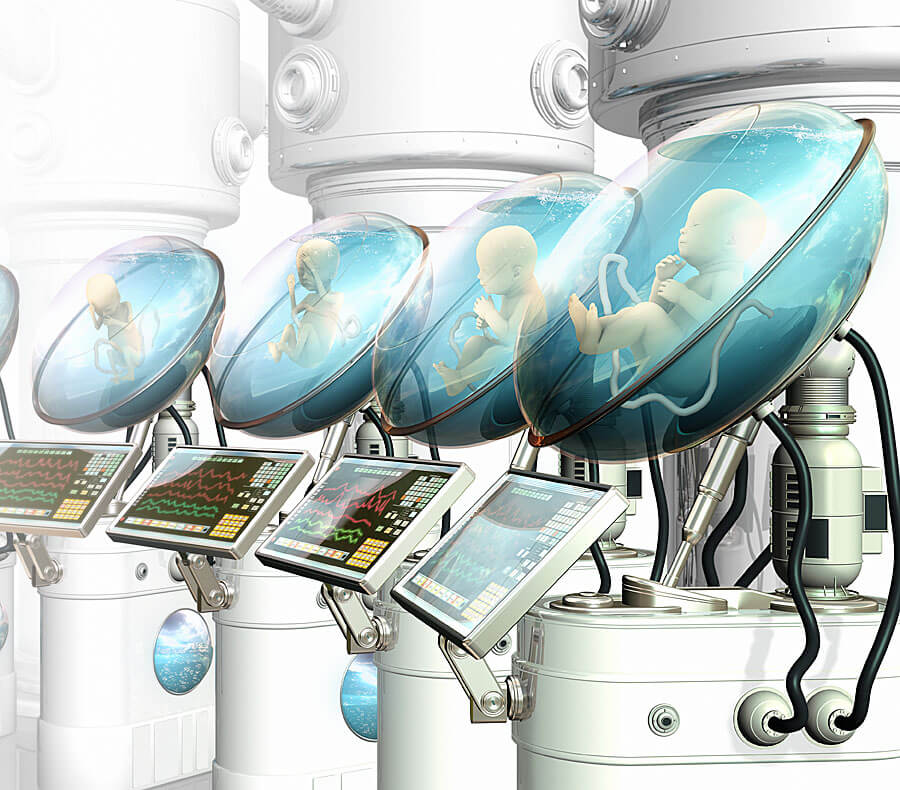 Is an Artificial Womb the Greatest Idea Ever?