To some people the future will always be out of our reach; impossible to predict despite the best efforts of today's leading futurists and science fiction authors.  To others, we're already living in it.  There are plenty of examples that could be used to help support either argument but one idea happens to work as an example for both: synthetic biology.  On the one hand, we're starting to scratch the surface of what is possible so you could argue that the technology has already arrived.  On the other hand, the science is so new to use that we probably can't even imagine how it will play out.
One person who may have a good idea of what is possible though is maverick pioneer Craig Venter.  Already one of the world's leading synthetic biologists, Venter has now, for the first time, invented a machine capable of turning his own wild science fiction fantasies into a reality.
The machine is known as a DBC, a Digital to Biological Converter, and it sounds like something straight out of Star Trek.  The machine, once further refined, and shrunken down to a more manageable size so as to be commercially viable, would be capable of completing some pretty mind blowing tasks.  A homeowner could have one to print out the medications that they need to take or to create a sudden vaccine during a disease outbreak.  An astronaut could use one to print out life on another planet, thereby eliminating the need to transport already existing people across the vastness of space.  The machine could even be used to terraform a planet or to send unique alien lifeforms back to Earth from another world.  The possibilities are truly endless.
The Singularity Hub explains how it works:
"While automated DNA printers have already hit the market, the DBC takes it one step further. The machine is capable of building proteins from the genetic code (printing biological hardware, so to speak), bringing it one step closer to building living cells from scratch.
At the heart of the system is Archetype, proprietary software that optimally breaks down the input DNA sequence into more manageable short sequences to synthesize in parallel. This massively increases efficiency and reduces sequencing errors that increase with longer DNA strands.
Once assembled, the machine scans the strands for any errors before 'pasting' the bits back into complete DNA assembles. From there, a series of robotic arms transfer the DNA from module to module, automatically adding reagents that turn the synthetic genes into functional proteins."
Obviously there is still a lot more work that needs to be done before we start seeing DBC's on every street corner.  And if the struggles of the 3-D printing industry have taught us anything it's that printing on demand isn't as widely a sought after convenience as one might have imagined.  But then again, having the ability to print out your own medicine and vaccines could change that.  As could its ability to help us colonize space.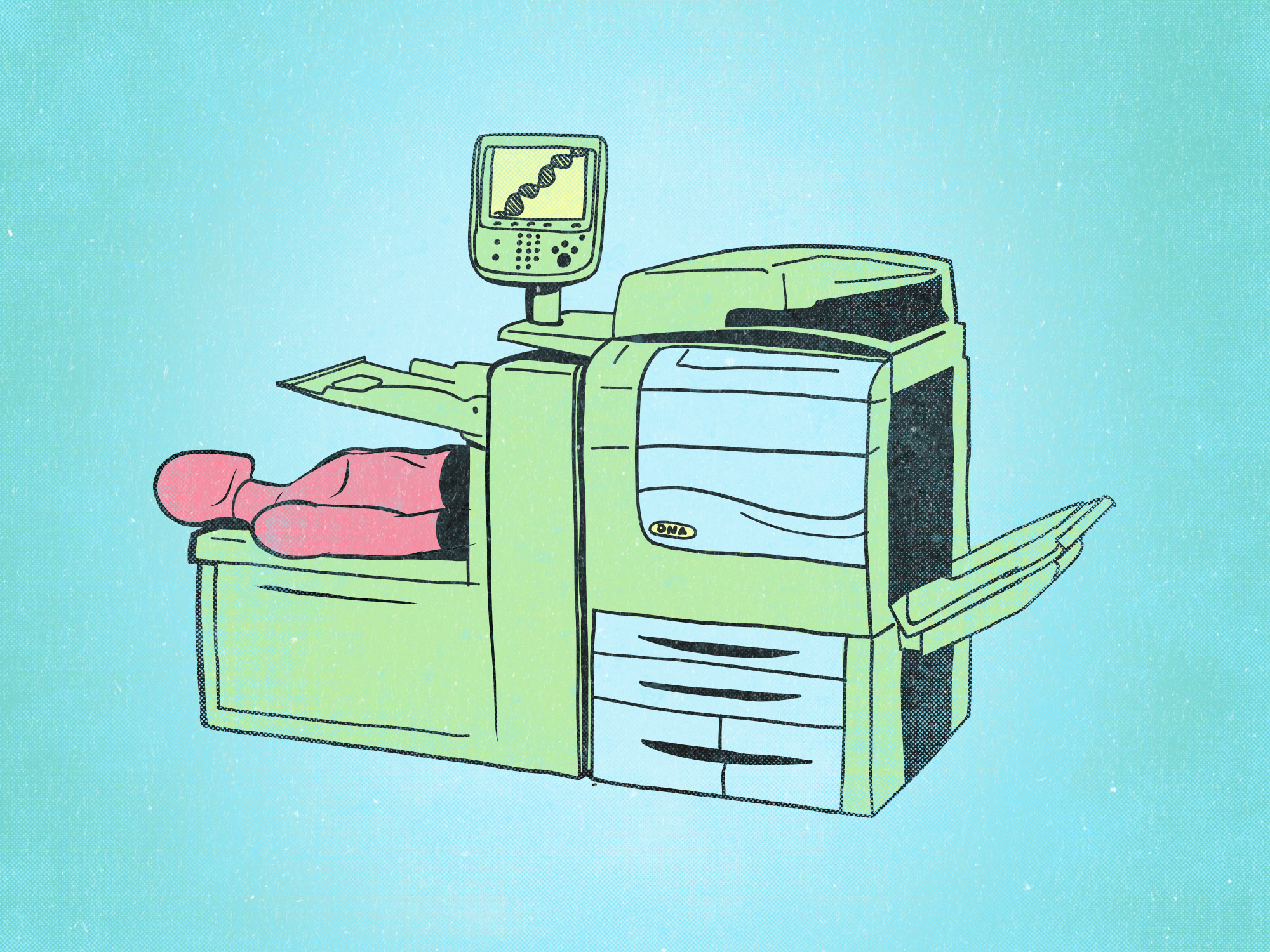 Is the DBC the Greatest Idea Ever?