Earlier this year I wrote about Asgardia, the world's first space nation.  More than just a science fiction fantasy this collection of like-minded individuals was determined to create an actual nation in space, one that would be taken seriously, have voting rights in the United Nations, and even compete in the Olympics.  Their primary objective was a noble one: to protect the Earth from asteroids and other space debris and ensure access to space to those individuals who belong to countries that don't have their own space programs.
Some of Asgardia's plans may seem a little bit far out such as their plan to create their own currency and 13 month long calendar with an extra month added in between June and July.  While other initiatives, such as their upcoming Satellite launch that will piggyback on an upcoming mission to the International Space Station and test the viability of space based data storage has some merits.  Even if it could be used to store data illegally, free from Earthly regulations.
But regardless of what you think about Asgardia so far (full disclosure: I'm an Asgardian, one of the first 100,000 to sign up for citizenship!) you'd have to admit that they've really stepped up their game lately and taken things to the next level by announcing plans to create an actual space station that would orbit the Moon!
Is this colony feasible or just a pie in the sky moonshot?  That remains to be seen.  The International Space Station is great but it can only house a few astronauts at a time.  Mankind hasn't even gone back to the moon since 1972 yet alone made progress on building a space station there.  Although China is now reporting plans to go there in 2018 to try to plant potatoes Matt Damon style.  We're basically relative amateurs though when it comes to conducting operations in space so how likely is it that a collection of actual amateurs would be able to create an actual working space station?  Especially when Elon Musk isn't even involved in the project!
That's not to say that it can't be done though.  Based on how quickly Asgardia has been moving towards statehood and how effectively they were able to follow through on their first promise of launching a satellite there is definitely the sense that they know what they are doing and will stop at nothing to ensure that success is met.  For all of our sakes let's hope that the trend continues.  Space vacation 2020 here I come!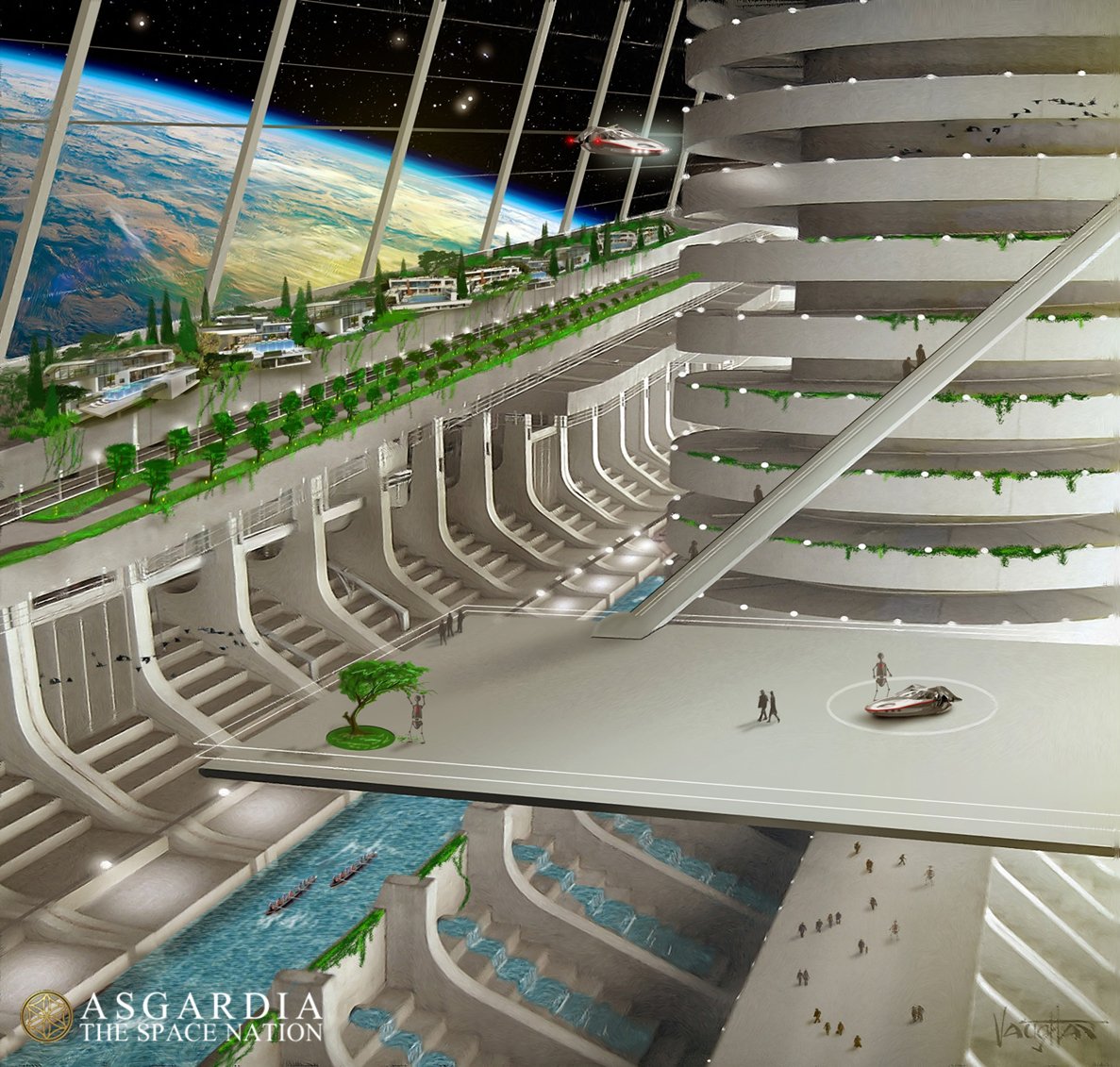 Is Asgardia's space station the Greatest Idea Ever?