A few weeks ago I wrote about the Skunk Lock, a bike lock designed to incapacitate a would be bike thief by inducing them to vomit uncontrollably.  As cool as that invention is a less invasive approach would be to just place a tiny sensor on your bike that could alert you if someone was trying to steal it.  That's where Sensor-1 comes in.
As Popular Science explains, "Sensor-1 is a small, octagonal disk that contains an accelerometer, a gyroscopic stabilizer, and a magnetometer, which work together to track the orientation of the device it's attached to in three dimensions. They alert Sensor-1 if the object has been moved, and how. It also has three LED lights, a small siren, and Bluetooth connectivity."
The appeal of a personal security system such as Sensor-1 is that it would apply to more than just bicycles.  In fact, you could place one on any object no matter where you are to make sure that your stuff stays where you put it.  For instance, you could temporarily place one on your laptop while you're standing in line at a coffee shop for a re-fill of your latte.  Or you could place one on your favorite pen when you head into a meeting in the office.
With Sensor-1 in place you no longer have to worry about leaving your personal belongings unattended.  And as an added bonus, if you are the target of a thief, you won't have any vomit to clean up afterwards.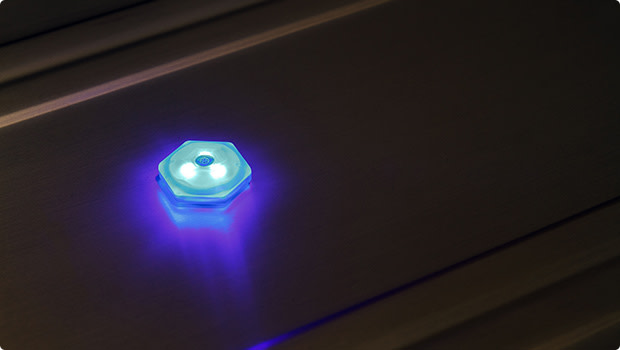 Is Sensor-1 the Greatest Idea Ever?