Yesterday I had the pleasure of attending NextCon 2016 where the keynote speaker was none other than The Wonderful Wizard of Woz, Steve Wozniak – the real brains behind Apple Computer even though Steve Jobs got all the credit.  To hear Woz tell it, that credit was deserved though, as Jobs was a great businessman and did make a lot of great decisions that helped Apple survive as a small company and ultimately thrive as the biggest company in the world.  But it wasn't all unicorns and sunshine all the time.  Some of Apple's creations like the Lisa and the first Macintosh failed specifically because of Job's limitations as an engineer and computer scientist and his inability to recognize those limitations.   Woz on the other hand, knew his strengths and weaknesses and was content to work on the product behind the scenes so that he wouldn't have to deal with the media or any of the other superfluous responsibilities that comes along with running a multi-national corporation.
When he wasn't discussing Jobs' reality distortion field and the creation myth behind Apple Woz hit on several other key topics that are currently shaping the world we live in.  Here are some of the key takeaways from his talk:
Woz owns a Tesla, generally loves the company, and thinks that it's only a matter of time before we're all driving electric cars.  However, there is one thing that bothers him: the fact that the new version of the car no longer lets him play his own music off a flash drive.  If Woz had his way Tesla would have an app store the way that Apple does.
Speaking of cars Woz thinks that driverless cars are going to be revolutionary.  And he should know considering that his wife just got into a bad car accident after someone ran a red light.  In the future that's the kind of accident that would be avoided and he can't wait for that day to come.
Other than driverless cars the new technology that Woz is most excited about is Artificial Intelligence.  In particular, neural nets, machine learning and the general ability of computers to think on their own.  In particular, he pointed out how impressive it is that Google Translate can now understand full sentences.  It's only a matter of time before we see further benefits of advanced AI in all walks of life.
The other futuristic technology that Woz touched on was Virtual Reality, an obvious successor to the computer interfaces that we use today.  He talked about how it was actually gaming that fueled the adoption of the home computer and how gaming in general is now responsible for most of the computer related breakthroughs that we've seen such as faster computing power, higher resolution graphics, etc.  So it stands to reason that it'll actually be gaming that will influence how successful VR becomes.
The point that he made that I liked the most was his idea for companies to have an independent Chief Disruption Officer who would report directly to the Board of Directors and not the CEO.  That way you could have someone responsible for ensuring that a company is always looking towards the future, always looking towards other industries to ensure that you never miss the boat on a new technology.
And lastly, yep, you guessed it:  He uses an Android phone!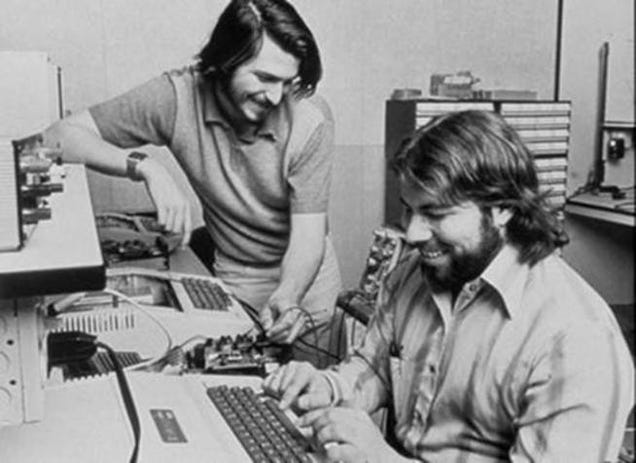 The Wonderful Wizard of Woz had plenty of insight.