Here's a quick look at everything that caught my eye this past week:
Tesla's Partnership With Nordstroms – We already knew that Elon Musk was a creative genius.  His success with Tesla and Solar City as well as his plans for the Hyperloop and his ambitions to live on Mars prove that over and over.  However, we now have even more proof thanks to his new plan to circumvent car dealerships who won't partner with him by selling Teslas inside of show rooms in Nordstroms.
As Fast Company explains, "This process would not be unlike the current maneuvering that Tesla does in states such as Connecticut and Texas, where, due to decades-old franchising laws, its ability to build stores or sell directly to customers is constricted—or banned altogether.
In that context, the Nordstrom partnership is a smart move, as Tesla's founder and CEO recently surprised investors when he announced plans to sell 500,000 vehicles—which will include its cheaper upcoming sedan, the Model 3—by 2018. To meet that goal, Tesla, which has just 215 storefronts globally, will need to expand its infrastructure for selling and delivering cars to potential buyers, many of whom are unfamiliar with the company's still-nascent brand and all-electric vehicle technology."
3-D printed Sun Dial – I love the concept of the sun dial.  I still vividly remember the day in school when we first learned about it and to this day I still amaze people when I use my "personal sun dial" to tell them what time it is.  So you can imagine how excited I was to find out about a 3-D Printed Sun Dial that represents the time digitally!  What the what?!!?
There is a caveat however.  According to Gizmodo the, "Digital Sundial does have its limitations, though. The complex pattern of holes in the wand that create the shadows needed to display numbers can only show the time from about 10 am in the morning until about 4 pm in the afternoon. The digital numbers also only update in 20-minute increments, but that doesn't make this creation any less incredible."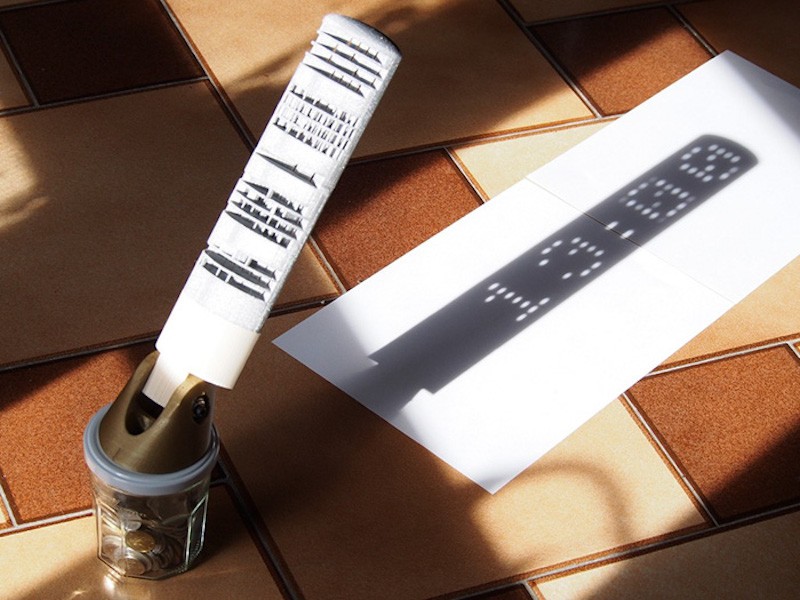 GoBone – I would love to own a dog but it just wouldn't be fair to the pup if I'm never home.  Fortunately, there may be a workaround thanks to GoBone.  With this 21st Century chew toy your dog can have hours of endless fun when you're not around as it can either be programmed to move around on it's own like a Roomba or controlled manually by a remote control.  You can also use the remote control app to capture video of your dog playing with the toy when you're not there.  Best of all, when the toy gets chewed up you can just replace the exterior padding without having to get a new one.
Check out this video below to see the GoBone in action:
Are any of these the Greatest Idea Ever?