Most of us already use Facebook Messenger to communicate with our friends.  So it's not too hard to imagine that we'll also soon be using it to communicate directly with businesses.  Instead of going to a website to order something, we'll just type in a conversation thread what it is that we want to buy.  The retailer will respond, ask any pertinent follow up questions, and we'll be on our merry way.  Eventually we'll receive a follow up message with the tracking details and if the need should arise to complain about our purchase we can do that in the messenger app as well.  The history of our conversation and all of the transaction details will already be present in the thread.  It's customer service made easy.  The need for visiting a company's website has been eliminated.  As has the need for multiple emails.
Facebook believes very strongly that this is the future of retail.  The future of everything really.  With rich, multi-faceted conversation "bubbles" able to handle all of our needs from booking flights to sending payments we'll never have to leave the platform.  Never have to leave Facebook.
Apple and Google are reportedly very scared about this very real possibility and with good reason.  All purpose messaging apps are poised to replace the app ecosystem that is already in place.  Just like at how successful WeChat has been.  Facebook did.  That's why they went out and bought WhatsApp for nearly $22 billion.  Now it wants to turn Messenger into something even better.
The key to doing that is one of my 2016 breakthrough nominees: Facebook's M System, a conversation based artificial intelligence program used in conjunction with human helpers that could make Siri look like child's play.
As David Marcus, head of Facebook Messenger, recently explained to Wired UK:
"M goes far beyond the informational role of Apple's Siri. "You can say, 'I need to send flowers to my wife this afternoon, can you take care of it?' It knows who you are, your home address; it sends a nice bubble with a suggested bouquet, and you just accept it and it's done."
The key word there?  Bubble.  Everything and anything that we do going forward will be done inside of Facebook Messenger, inside of a distinct conversation bubble that we establish with each friend, with each business.  Eventually those lines will get blurred as we form more intimate relationships with the people we do business with.  Considering them friends as well.  A retailer's wet dream to be sure.
That's why Marcus calls this one of the biggest opportunities in tech in the next ten years.  A chance for Facebook to create a whole new platform on which the entire world does business.  If it succeeds it'll do away with the app ecosystem, most websites, email, and anything else that stands in it's way.  Maybe even Apple and Google too.  And if it happens M will probably be the biggest single reason why.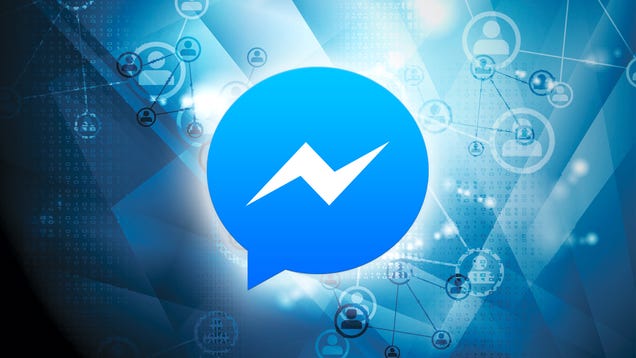 Is Facebook's M System the Greatest Idea Ever?