We track how many calories we eat.  We count how many steps we take.  We monitor our vital signs.  When it comes to life-logging and the Quantified Self Movement we do it all except for the one thing that could actually save our lives: monitor our environments.  Thankfully the Atmotube, a tiny personal sensor that follows you around and warns you if there are any pollutants in the air, aims to change that.  Proving that the Next Big Thing could very well be small enough to fit inside your pocket.
Tech Insider explains how it works:
"The titanium body is embedded with sensors that are capable of detecting the amount of pollution in the air, temperature, and humidity in real-time, according to a video demonstrating the product. The device will send real time updates about air quality via a corresponding app.  If pollution is detected, the app will push through an alert so you can take necessary steps to reduce your exposure to it, like shutting a window or turning on internal air conditioning in your car."
Check out that video below:
The device is more than just a great stocking stuffer for paranoid germaphobes though.  According to CNN, entrepreneur Vera Kozyr, the CEO of parent company Not Another One, believes it could be useful for, "parents who want to guarantee their children's safety, athletes that need to monitor everything entering their body, and people with health conditions that may be vulnerable to pollution."
If you're one of those people or anyone else who might be interested in this new wearable sensor check out their Indiegogo campaign page.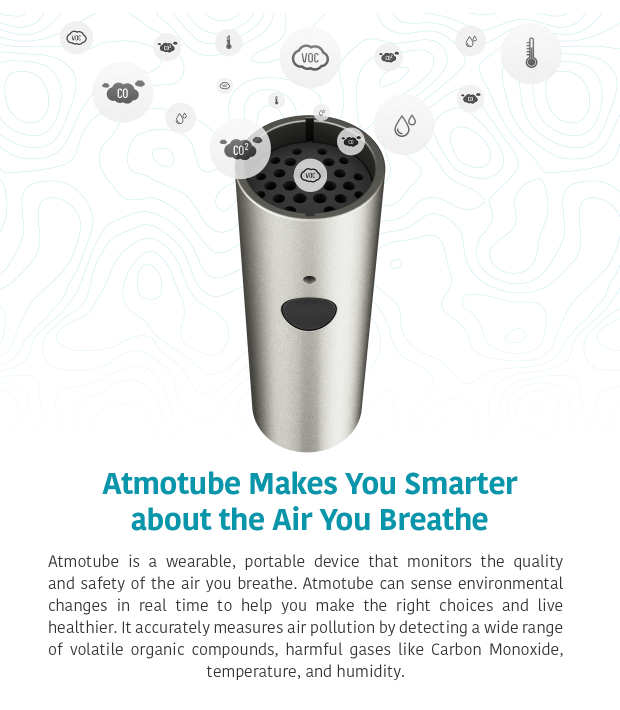 Is Atmotube the Greatest Idea Ever?